Flushing the toilet is something that most people do automatically without putting too much thought into it. But given that the average Brit flushes the toilet five times per day and that older toilets can use up to 9 litres of water per flush, perhaps this is something we should be taking more notice of.
According to these websites here, here and here, flushing toilets is the largest single use of a household's indoor water consumption, making up roughly 30% of indoor water consumed.  The average family moving from a single flush to a lower-use dual-flush system could save 80 litres per day.  And on a very sobering note, "Many people in the world exist on 10 litres of water a day or less. We can use almost that amount in one flush of the toilet."
I must admit that I myself don't often think about flushing the toilet; but recently a sign in a public toilet made me think twice. I was at Federation Square, a building complex and public space in downtown Melbourne, to catch up with Bri Williams, an Australian-based consultant and fellow behavioural-science-enthusiast.  The toilets at Fed Square had a dual-flush system with the following sign above the flusher: 
half-flush and full-flush buttons at Fed Square public restrooms
Working at the RSA in the Social Brain Centre, we are often looking out for examples of tool that help with behaviour change.  So the design of these public toilets stood out for me as a way to help make water conservation easy, salient, and normal.
First, the dual flush system makes it easy to conserve water – at the push of a button, even.  No need to contemplate about whether to use the old saying "if it's yellow let it mellow"…
Next, the request to save water is highly salient – the sign is placed immediately above the flush buttons, right at eye level.  You can't miss it. This is important because the request happens at the time of the behaviour (known as a hot trigger, as opposed to a cold trigger which would ask for an action at some point in the future, decoupled from the time of the request).
And finally, the sign makes water conservation normal. By stating that toilets use rain water to flush the toilets, it shows the 'user' that the rest of Fed Square is committed to reducing water wastage.  Normalising a new behaviour – in this case water conservation – is an important component of successful behaviour change.
To find out more about the benefits of dual-flush toilets, visit the websites listed above, or even take "the ultimate dual flush toilet quiz" here (it is amazing and somewhat terrifying what you can find  googling "toilets").  Big actions, such as building redesign to capture rainwater for practical use, are crucial to make a large impact on outcomes (pro-environmental and other). But changes that each one of us can make to small, frequent actions, such as flushing the toilet, all add up to have a large impact too.
Maybe I've lived in the big smoke for too long. Or maybe cynicism comes with getting older. So when I picked up my free newspaper last night at a busy tube station before my commute home, and it revealed a blue envelope with the words "open me" hand written on it, I wasn't so sure what to do.
Looking to my left and then to my right, I thought: is this a joke? Are there hidden cameras trained on me? Maybe the envelope contains some indecent photos. Or anthrax. Or instructions sending me on a bizarre scavenger hunt through the city to save a hostage's life. So many horrible possibilities ran through my head (and the realisation that perhaps I watch too many Hollywood movies to encourage such an imagination…).
I seriously considered just walking away and leaving the envelope there, but then decided to just go for it and look inside. And what a good decision that was, because what I saw lifted my heart and put a smile on my face.
The envelope contained a pin, a ten pound note, and a message reading "Happy Monday! Whether this Monday was fantastic or miserable I hope this brightens your day". This surprise gift seems to be the mastermind of an organisation called GiveMondays, which encourages people to start their week off right by doing a good deed or making someone else smile on a Monday. The group of anonymous givers tweet on #givemondays.
This surprise couldn't have come at a better time. Having grown up in Boston, last week was a nerve-wracking rollercoaster of emotions (fear, worry, anger and relief – on repeat) while watching the news and checking in with friends and family. Of course, their safety is the ultimate mood-booster, but this blue envelope was a nice little addition and great way to start off a new week.
So, to the givers at Give Mondays: thank you so much for this lovely little gift. I will keep the pin for myself; the £10 I will pass on to someone less fortunate later today.  And now there are 6 days left to think about what do to pass along this smile next Monday.
From the boardroom to the classroom to the livingroom, we aren't always as in control of our decisions as we think we might be. As uncomfortable as it may feel to some, scores of academic studies and personal anecdotes point to the fact that our decisions, actions, and behaviour are often not the result of calculated reasoning, but rather, are often snap responses based on emotion and intuition, shaped by the surrounding environment.
Judgements underlying our behaviour can systematically differ from what we might otherwise expect them to be given the facts of the situation, and this is called 'cognitive bias' in the behavioural science literature. At the RSA, the Social Brain Centre and the Education team are currently exploring the ways in which an understanding of cognitive bias might be applied to education policy and practice.
One of the biases we are looking at in detail is the confirmation bias – which is the tendency for us to seek out and to interpret information in such a way as to confirm or support our pre-existing beliefs. (It is often so much easier to recognise this in others than in ourselves.  Consider the last heated difference of opinion you've had with your spouse, a friend, colleague, parent, or politician…).
Why is this important? To start, the way in which we praise students may actually serve to reinforce the confirmation bias. If we praise a student for providing only evidence that supports his or her claim -rather than asking for counter-evidence as well to get a fuller, more balanced perspective- then the natural tendency to confirm their own claim is further supported by these social norms.  
Additionally, the confirmation bias may perpetuate a certain self-perception. For example, a student may begin a school year with an expectation about his or her own potential, or what 'type' of student s/he is. Similarly, a teacher may form an expectation of a student's likely performance based on an initial impression (this is sometimes known as the 'halo effect' in behavioural science; I've been told that this same term is used slightly differently in other circles). Given our natural tendency to notice cues and information that support what we already think, these student identities might be reinforced and locked in. In turn, this self-perception itself could have implications for student performance, student-teacher or peer interaction, and effort.
Given that this particular bias seems to be so important for how we learn content, our potential careers, and on a student's self-perception, I have already devoted a lot of thought to it. So I was absolutely delighted when Rolf Dobelli, speaking at the LSE on Thursday, referred to the confirmation bias in passing as "the mother of all thinking biases".
Even though we are currently exploring cognitive biases specifically in the context of educational policy and practice, it is not hard to see how they are relevant to non-educationalists, too.  Of course, many people reading this have themselves been formally educated at some point, or have children who are in school.  But even beyond that, replacing the word 'student' with the words 'colleague' or 'family member' in the paragraphs above may help shed light on unexpected outcomes stemming from decisions made at work or at home.
To find out more about the work of the Social Brain Centre and the Education Matters team, sign up to receive our blogs directly to your inbox, and if you are interested in supporting our work please contact me at Nathalie.spencer@rsa.org.uk
Gathered together in a snug area of a busy central London pub, people are enjoying a drink and nibbling on some crisps, enthusiastically chatting to one another. So far, so normal. But when you get within earshot of this group, you realise something surprising: they are all talking about things like irrationality, randomised controlled trials, social norms and cognitive biases…
The pub-goers in this scene all have an interest in behavioural science, very broadly defined (including behavioural economics, social psychology, cognitive- and decision science), and are at the London Behavioural Economics Network (LBEN) Meetup , often called Behavioural Boozenomics or Behavioural Boozeday Tuesday by some of the regulars. This Meetup was initiated by Oliver Payne, author of Inspiring Sustainable Behaviour: 19 ways to ask for change, about a year ago, and has proved popular right from the start.
I am a regular – I attend every month and enjoy it every time. I have been pleased, but not necessarily surprised, at the range of people who attend these Meetups. But it occurs to me that I am somewhat biased. Because I love behavioural science, it is hard for me to realise that not everyone else does, or that some people may not realise the breadth of its application.
Two things happened recently which opened my eyes to this. The first was that I invited an RSA colleague to attend with me. My colleague, with a fresh set of eyes and different perspective, immediately remarked that she hadn't expected such a variety of careers to be represented at the gathering. Her comment helped me to realise my own biased perspective.
The second comment was from someone I met for the first time that night. He is a behavioural finance 'hobbyist', and a financial analyst by profession. We were discussing the potential benefits and drawbacks of formally studying (e.g. getting a degree in) behavioural economics or other behavioural science. At one point he asked "But what can you do with it after?!?"
Together, these comments make me think that perhaps it would be helpful to outline the range of careers that could benefit from an improved understanding of human nature, calling on insight from behavioural science.
So, here is a non-exhaustive list of the types of people who generally attend the event, and my interpretation of why they do so or how behavioural insight can support their career:
Marketers / advertisers: to understand customer motivations.
Hobbyists: because there are so many great books out there!  (my favourite has to be Predictably irrational; the one I've just started reading is Spent: Sex, Evolution, and Consumer Behaviour; and on my wishlist is Blindspot: Hidden biases of good people)
Market researchers: upon realising that people are great at post-rationalising their own behaviour, can be swayed by group-think in focus groups, and often act differently to their intentions – rendering some, if not much, of traditional market research misinformed.
Consultants: those making a career out of helping other organisations successfully use behavioural insights to achieve business objectives.
Policy makers: thinking about how to design policies to promote maximum adherence.
Financial sector (banks): helping customers understand cognitive biases and psychological barriers to saving, and how to mitigate them.
Financial sector (advisers): understanding clients' spending, saving, and investing behaviour.
Financial sector (investors): understanding their own behaviour, perhaps trying to gain insight into how best to beat the market.
Communications professionals: sharing expertise of which uses of language and types of phrases can spur someone to action.
Academics: to discuss theory and methodology, find potential collaborators, and generate ideas for experiments.
At the RSA in the Social Brain Centre we use behavioural insight to inform our exploration of behaviour change –such as replacing car journeys with cycling, changing taxi drivers' driving habits to improve their fuel efficiency, improving personal savings, and much more.
And, behavioural science can be useful in other areas as well, such as health (where obesity and adherence to medication are big topics), education (where framing and cognitive biases in the classroom, student and teacher incentives, and psychological barriers to collaboration should be explored), and human resources (where incentive structures, relative salary, and motivation are all important).  It would be fantastic to have some people representing these various fields to round out the attendee list and extend the already-wide breadth of discussion which takes place at these evenings.
I'd be really interested to hear from readers: Where is behavioural insight most relevant in your career?  If you are currently studying (or have in the past) a related field, what career do you hope to go into with it (or how have you applied it to your job now)?
And finally, I hope to see you at the next LBEN Meetup!
Mark your calendars – tomorrow is the first International Day of Happiness!
"On this first International Day of Happiness, let us reinforce our commitment to inclusive and sustainable human development and renew our pledge to help others. When we contribute to the common good, we ourselves are enriched. Compassion promotes happiness and will help build the future we want."  – Ban Ki-Moon
In July last year, the General Assembly of the UN agreed to mark March 20th as a day for celebrating and spreading happiness, and educating ourselves and others about it.  Three key pillars are recognised as being required for global happiness: economic, social, and environmental wellbeing.
           Image from the UN International Day of Happiness website
This Huffington Post article by Randy Taran of Project Happiness provides a great overview of the day, with details of the story behind the UN resolution, suggestions for how to participate on the day, and ways to boost your own happiness.  I encourage you to read the article and explore the numerous hyperlinks she has provided.
We tend to think about wellbeing often in the Social Brain Centre, because along with the critical external variables of economic stability, democracy and environmental sustainability, we believe that our internal habits, attention, and decisions influence our wellbeing as well.
Just yesterday, Emma wrote about achieving a state of 'flow' out on the slopes, and the deep satisfaction that comes with such a focus of attention.  Also related to attention, research has shown that those who seek out the positive are more resilient to stress and anxiety, and interestingly, it seems that we can be trained to pay attention in various ways.  Gratitude lists may also be a helpful tool in focusing on the positives in our lives.
In a blog post from earlier this year cheekily entitled The Key to Eternal Happiness, I reposition the want/should conflict and suggest that to help maintain or improve wellbeing, we should try to make things that are good for us in the long run also  fun to do now.  So if it is difficult to motivate yourself to work out at the gym, invite a friend to go with you and focus on the immediate reward of getting the chance to catch up with each other and share a laugh.
Elsewhere in the RSA, the Connected Communities team explores the impact of our social and community networks on our happiness and wellbeing; check out this video about the Social Mirror project to learn more about their important work.  And last night the Whole Person Recovery team hosted an event in Tonbridge, where Andy Gibson of the Mindapples organisation spoke about getting our mental 5-a-day.
What will you do to celebrate the International Day of Happiness and help to spread happiness, joy and peace to others?  The day's website urges us all to ACT:
A-     Affirm the pledge to bring happiness to others
C-   Cheer 'happy heroes' and celebrate their good deeds
T-   Take action!  Make someone happy and spread the word by using the #happyday Twitter hashtag or by posting on the Action for Happiness Facebook page
So start thinking about what you can do to improve the happiness and wellbeing of others around you, and don't stop after tomorrow!
How do you get 500,000 people to register to be organ donors?  Many people reading this blog may know about the use of default options to very successfully increase registration.  But it seems that there is another way: Facebook.  The use of the social media giant to create a surge of new donor registrations was presented at a conference last week, Social Media and Behavioral Economics.                  
Going with the flow:
In now well-known research by Dan Goldstein and Eric Johnson (described by Thaler and Sunstein in Nudge, by Dan Ariely in one of his brilliant TED talks, and used in nearly any conversation about defaults), the authors show that default options matter – a lot – for organ donation rates.  They found that when the default option was to not be an organ donor – that is, if the participants of the experiment had to change a selection from being 'not a donor' to 'donor'- only 42% of people opted to do so.  But by simply switching the default option to be a donor, with a choice to opt-out, a whopping 82% of people consented.  The results of this work highlight that countries with a presumed consent (opt-out) policy have higher donation rates than those with explicit consent (opt-in) policies.
But why should the default option matter so much?  Especially when decisions are complex or when we really don't know much about the choice options, we tend to select whichever is the default option.  There are a couple reasons why we might do this:  first, we might assume that the default option is the one that most other people have picked, so we choose it too in response to the sway of a perceived social norm. Or, we might believe that whoever designed the question, called the 'choice architect' in behavioural science circles, has some sort of expert knowledge and that the default is in some way the best option for you.
Others still might be simply saving their mental energy or 'cognitive resources': it is easier to not change something than it is to change it, so if option A is already selected it is easier to not think about the decision and keep A selected than it would be to consider all of the options and change the selected option to B.
Status update:
Facebook obviously cannot use defaults to encourage donor registration.  This would be equivalent to writing into the Facebook T&Cs that all users agree to be organ donors unless they actively choose to opt-out.  Nor will they make the choice mandatory, so that, for example, when you log in to your Facebook account you would be met with the question of whether or not you'd like to be an organ donor, and are only allowed to use Facebook once a selection has been made.  This would probably be great for donor registration rates, but arguably bad for business.
Instead, Facebook used the power of social norms to encourage people to register.  The campaign made it easy for people to not only register to be a donor, but also – and more importantly for social contagion – to list their organ donor status on their profile and spread the word through the Facebook newsfeed.  Some argue that it was not the social pressure from friends, but the accompanied media frenzy that lead to the surge in donor registration.  In any case, the increase is commendable, with latest figures that I could find stating a half a million new registrations due to the Facebook campaign.  That is a lot of lives that could be saved.
In the initial stages of the campaign, Hawaii saw an 800% increase and Georgia saw an incredible 12,000% increase in online donor registration.  Even Andrew Cameron of Johns Hopkins University, who was presenting this particular set of slides at the conference, asked "12,000%, what does that even mean?"
Both Cameron and Sarah Feinberg (of Facebook) admit that after an initial surge of activity, the registration rates in most areas taper off and eventually level out at pre-campaign rates.  Journalists have picked up on this, too.  But surely this point should be reframed from a failure to an opportunity to reach a better understanding of how to maintain higher registration rates.
Who should decide which campaigns to run?
The event was webcast live but lasted for several hours, so I was only able to tune in from my desk for some parts of the conference and missed much of the moderated Q&A.  But David Talbot writes an excellent piece in the MIT Technology Review where he echoes an important point raised by Jonathan Zittrain of Harvard Law School.  When a social platform reaches a size and level of influence as to affect behaviour on such a scale, should we be wary?   Talbot writes:
'Once a global social platform wades into social engineering, who decides what deserves such efforts in the future? "I'm not focusing on Facebook in particular," Jonathan Zittrain, a professor at Harvard Law School, remarked at the event. When a site with more than a billion active users can influence what those users do, it means they are "in a position to make choices which we thought were peer-to-peer," he said. "We absolutely have to think about a framework about how to account for that."'
Yes we do.  But overall, although we need to seriously explore issues such as those raised above by Zittrain, the news of the Facebook campaign's success should be welcomed.
Interestingly, Feinberg mentioned that some countries have asked Facebook not to introduce the organ donor campaign, for fear that it would be detrimental to their existing high rates of registration.  These countries, unsurprisingly, are already using a presumed consent (opt-out) policy.
So Facebook might not be as good at increasing organ donation registration rates as good old presumed consent policies.  But they have done a tremendous job in raising awareness around the issue and their success highlights the staggering power of social norms to influence behaviour.
**
Nudging towards organ donation: Wales leads the way
NHS organ donation Facebook page and the NHS BT organ donor webpage
I recently came across an interesting blog post on a psychology website, written by Raj Raghunathan.  The title alone, Happiness Now, or Happiness Later?, evokes a series of questions:  Which is better?  Can we choose?  Can't we have both?
We can have it both, as it turns out.  However, many of the things which bring us happiness now are not the same actions that will bring us happiness later.  This is not at all a new conundrum, and is in some ways similar to the want/should conflict described by economist Max Bazerman and colleagues, which arises when we have competing internal preferences.   I want to eat a big slice of that triple layer chocolate devil's food cake right now, but should forgo it for my future self's health and happiness.
But not all behaviour must be either-or.  The Happiness Now or Happiness Later article presented this in an interesting graphic:
I have written about the want/should conflict in the past, and more specifically about the use of commitment devices to temper or overcome the urge to do what we want so that we can do what we should.   But when we superimpose the want/should axes onto the happiness now/happiness later graph, it seems to give the whole issue a slightly different feel.
Whereas when looking at the issue as a want/should conflict it seems easier to think of the 'should' behaviour as somehow morally superior to the 'want' actions, this is altogether less clear to me when framed as a 'happiness now' versus 'happiness later' question.  In the latter framing, it seems much more obvious that we should seek out those actions that satisfy both – that bring us perpetual happiness you might say. 
While commitment devices can be really helpful to help get from Quadrant 4 ('want'/'happiness now') behaviour to Quadrant 2 ('should'/'happiness later') behaviour, ultimately we should all be seeking out Quadrant 3 behaviour in the first place.
We should be wary of rationalising our Q4 behaviour as somehow being able to fall into Q3.  Trying to convince ourselves that junk food will make us better off in the long run is not the answer.  Instead, we might try to shift our Q2 behaviour over to Q3, that is, to make the behaviour we know we should be doing for the benefit of our future-self more enjoyable in the present.  This might be by actually making it more pleasant to do right now, for example with small incremental near-immediate rewards, or perhaps by an attitudinal reframing ("I know I should go jogging for my long term health, but I also really want to go out on that jog today because the sun is shining and I'll feel great as soon as I'm done…" )
Of course, I don't know what the key is to eternal happiness.  And writing this blog post has probably thrown up more questions to ask myself than it has provided answers.  But I love charts and graphs, so it is an interesting exercise to connect the want/should conflict with the happiness quadrants.  It may be a new way of looking at what may already be obvious to some: we should be seeking out activities that bring us both short term happiness and long term happiness, those that we both know we should do and that we actually want to do.  And where that is not possible, we can try to reframe those activities that bring us long term happiness as being fun in the short term, too.  Perhaps this is all easier said than done.  I'd love to hear you thoughts.
Have you ever had one of those conversations where you feel like the other person is looking straight through you with a vacant stare?  Not fun.  Or what about that feeling that you know you could acheive something better if you teamed up with someone else, but for some reason you just don't make the move to do so?
Last week's North of England Education Conference (NEEC2013), hosted by Sheffield Hallam University and the University of Sheffield, shed some light on the questions above.
The theme of this year's conference was Mind, Brain, Community: Inspiring Learners, Strengthening Resilience; it was packed with interesting sessions and had several high-quality speakers.  Some who stood out as being particularly informative or inspiring were:  Zoe Brownlie , Isaac Prilleltensky, Steven Edwards, Kenneth Gergen, and  Lynda Ellis.  But rather than rehash specific session presentations, I'd like cover just a couple of the themes that emerged over the course of the conference: attunement and collaboration.
Look in to my eyes:
Imagine having a conversation with someone who does not reply, nor nod understandingly, nor maintain eye contact.  What does that feel like?  We tried this exercise in a session run by Zoe Brownlie and again in a keynote by Marlo Winstead, so I can say from personal experience that it doesn't feel great.
The exercise was to demonstrate what is meant by the word 'attunement'.  As mentioned briefly in a previous blog post, attunement is the interaction between people that shows a sense of connection and a degree of understanding.  It is the reciprocal communication (not necessarily verbal), the 'sensitive dance' of attention and gesture (often subconscious mimicry) that happens between two people when they are in tune with each other.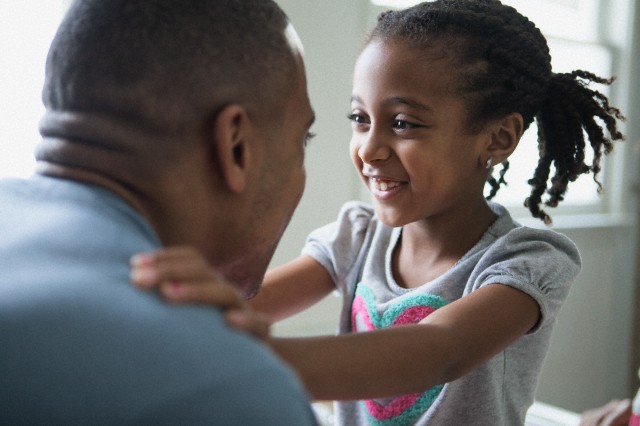 The 'still face exercise' saw a whole auditorium full of people partner up, with one person a speaker and the other the listener.  For the first 2 minutes the speaker spoke, and the listener listened as they would normally do.  When prompted, the listener then had to maintain a still face – offering no real response to the speaker.   What fell out of this was:
It can be surprisingly hard to keep a still face.  Most of us probably underestimate how many verbal and visual cues we give off automatically when engaged in active listening.
As a speaker, some reported feeling devalued and thinking "what's the point of carrying on?"  But what I find more interesting is that speakers universally found it very difficult to maintain a train of thought and keep the flow of the story they were telling.  When I tried it, my speech got choppier and I felt uncomfortable.
As a listener, I found it harder to understand and follow what the speaker was saying, which may be down in part to their objectively weakened articulation, but may also have had to do with my own still face.  In essence, it may be that unintentionally, automatically attuning to the speaker actually helps me to receive and digest information.
Overall, it was fascinating to see first-hand how our physical body – and even another person's body – does not just influence our articulation and comprehension, but is part of it. This drove home for me the fact that our cognition is both embodied and embedded in a larger system of ourselves and others.
Attunement is not simply undivided attention; it is both more and less than that.  It does not mean a parent giving in to every whim of a child.  But it is the understanding of needs, and a response to those needs which ultimately help the other to regulate their emotions and arousal.  It is bringing someone up when they need some stimulation, and bringing them down when they need calming.
An understanding of attunement versus dissonance can be applied to innumerable areas in everyday life.  [We'll restrict this focus on attunement to the domain of educational practice, but it is not difficult to see the relevance of the topic to everyday peer-to-peer social interactions or manager/subordinate or client /supplier relationships at work.]
From birth, parents or caregivers teach their babies attunement (or dissonance) naturally.  Where this is not done adequately, for whatever reason, the child may have trouble with self-regulation which may manifest in behavioural responses in, say, the classroom.  So in the school setting, both a teacher's awareness of the role of attunement (between caregiver and child) and the teacher's own ability to attune him or herself with the students become significant.   All of this suggests that a child's interactions with others may have immediate effect on his (and their) articulation, comprehension, emotional self-regulation, and behaviour, and provides further support for the growing acceptance that school performance is not necessarily an indication of intelligence by a standard measure.
Keep your hands off my slice of pie:
Collaboration generally has a positive connotation; people seem to want it in their businesses, schools, and among their colleagues.  It usually improves outputs and energises participants.  The Report of the Academies Commission published earlier this month recommended greater intra- and inter-school collaboration, stating that "the evidence…suggests a more intensive drive to develop professional connections, collaborative activity and learning – both within and across schools – will generate fundamental change across the school system."(p6)  The push to collaborate seems to be everywhere.
So why aren't we doing more of it?
This question was not directly addressed at the conference, but the general sense that there should be more collaboration certainly was.  Some areas of the education system should be highlighted to help us understand what some of the barriers to doing so might be.
Firstly, assessment may be a barrier to collaboration.  How does one evaluate collaboration?  Should the assessment be done on the final output, or on the skills demonstrated by the students throughout the process?  Can a teacher give the whole class the same grade?
Next, for some, and this will depend on assessment and incentives, collaboration holds a tension between competition and cooperation.  If a student is evaluated and given an individual mark, rather than a mark for the group, or if teachers grade on a curve, then he might be compelled to both cooperate with his fellow students and also do a bit better than the others.  Something like "I'll collaborate to an extent, but keep the juicy ideas to myself."  On a school level, the rapid rate of recent academisation has provided many schools with increased autonomy.  But with autonomy comes responsibility to develop best-practice and maintain high standards.  Schools are being urged to collaborate and support each other, but the same tension present at the student level can also be found at the school level: why help the neighbouring school if it means that they will climb ahead of our school in the league tables?
Although not covered in the conference, some psychological barriers to collaboration have been covered in business literature.  Organisational psychology points to in-group favouritism and the fixed-pie effect as potential barriers.
In-group favouritism is a natural tendency to treat members of your group (however you identify that to be) more favourably than those outside the group.  This has obvious evolutionary advantages, but is less helpful when it stymies inter-group cooperation.
And the fixed-pie effect is where people fail to recognize that by collaborating they can increase the potential rewards to be shared.  Instead, they mistakenly think the size of the pie is fixed, and fear collaboration to be relinquishing a slice of their share of the pie to their collaborator/competitor.
I'd be interested to hear your experiences of collaboration and thoughts on the answer to the question: what is holding us back from better collaboration?
Today I'm writing from Sheffield, where I'm attending the North of England Education Conference (NEEC 2013).  This year's theme is 'Mind, Brain, Community: Inspiring Learners, Strengthening Resilience'.  Day one was crammed with fascinating talks. It will take me some time to digest it all before writing about it more fully at a later date, but here is a sample of some of the points that stood out from the day:
Interschool collaboration – Rt. Hon. David Blunkett emphasised the need for school-to-school collaboration, stating that schools cannot succeed by turning in on themselves but instead must work together. He recommended the recent Academies Commission report Unleashing Greatness , which was launched last week at the RSA, as an insightful overview of collaboration and other pressing issues.
Wellbeing and wellness domains – Dr Isaac Prilleltensky led a very energetic keynote session. He argued that to date, there has been a focus on bio-psycho domains of wellbeing, and not enough focus on social aspects of wellbeing such as community and family life. Further, he emphasized that wellbeing must be evaluated by both subjective and object measures.
And, much later in the day, Caroline Sarajoni Hart echoed Prilleltensky when she spoke about teacher wellbeing, saying that no one measure of wellbeing should be used as a meaningful proxy for overall wellbeing. Hart discussed Sen's Capability Approach to get the audience thinking about how to convert teacher aspirations into capabilities or options for action.
Attunement – The concept of attunement came up in several sessions. My understanding of attunement is that it is a form of reciprocal, self-reinforcing interaction and an effective response to the other's needs; so a baby will mirror his mother's smile, and the mother replies to the baby's cries with food, soothing caress, or a fresh nappy as appropriate. Both Zoe Brownlie and Marlo Winstead explained the importance of caregiver / child attunement for healthy brain development and ultimately student engagement in school years.
These were just a few of the many topics discussed. I'm looking forward to tomorrow…
We talk a lot about attention at the RSA.  It is one of Social Brain Centre's core thematic strands, and Jonathan blogged about the potential for it to be fractured by our technological addictions earlier this week.  So I was very interested to see that the article The Essence of Optimism in the Jan/Feb issue of Scientific American Mind was largely on attention, too.
More specifically, the article by Elaine Fox of the University of Essex describes research into the effect of attentional cognitive biases on stress, anxiety and resilience.  Those who routinely pay attention to the negative, or who generally interpret ambiguous situations as being negative, experience greater stress and anxiety.
What does this mean in real life?  What does it mean to seek out the negative?   One test that psychologists carry out in the lab is to allow participants to hear words – which happen to be homonyms such as died and dyed – and ask them to write down the word that they hear.  Those who have a negative cognitive bias, which Fox states is acquired through both genetics and experience, will write down the negative word more often than average.
Interestingly, it seems that we can be trained to habitually tune into the positive (or negative) of a situation, and studies have found that the effects of this attentional training are not confined to the lab and can carry over into 'real life'.
This training, or Cognitive Bias Modification as it is called by researchers, sets people the task of clicking their mouse when they see a certain cue, such as a letter on the screen.  The screen displays a set of images – such as a neutral and negative word, or a smiling and unhappy face – and a moment later, the letter cue is flashed on screen.  Not unintentionally, the letter cue appears in the same place as one or the other of the initial images.  By manipulating how frequently the cue follows in place of the positive image, the researchers can effectively train the participant to focus on the positive and reduce their bias towards negativity.
Finally, to test real life application, prior to going abroad for a student exchange programme in Australia, a group of Singaporean students were split into two groups which followed a programme of such attentional training; one group trained for positivity and the other for neutrality.  Those who trained for positivity later reported that they experienced less stress and anxiety when they arrived in Australia, as compared to the group who had neutral training.
As the author admits, these results are of course based on subjective self-reports, so should be used with caution.  And, more research is needed.  But it has got me thinking: what am I paying attention to in my own life?