As a committed Labour supporter, Alex Ferguson's announcement to retire could have been better timed. It took the heat and light out of a Queen's speech that was even duller than her annual Christmas message. If Ed Miliband did give the front bench the hairdryer treatment, it was lost in the photos, eulogies and trophy infographics of one of Britain's greatest post war leaders (or is that brand-builder?)
We shouldn't judge a government by the content of its Queen's speech. Halfway through an administration, the big policy changes have already been pushed through, and the inevitable suite of unintended outcomes have not yet revealed themselves. It may be that "we don't need much legislation". New laws don't grow economies, although like most of us I can't quite work out what might.
But a dearth of real parliamentary business offers a potential opportunity. Margaret Hodge pointed out recently that too many MPs don't have enough to do. This year's legislative programme may lead to even more slack time.
How might MPs fill this time? There probably isn't any room for more MPs at Number 10, whatever school they went to. As more policies become scrutiny-ready, Select Committee members should get even busier. The unlucky ones will be swallowed by the dull machinations of party business. Others may find more interests to register this time next year (one of the greatest ideas to come from Mark Thomas' People's Manifesto was that MPs, like F1 drivers, should be forced to wear the logo of any organisation which pays them). The natural and ethical way to fill your time will be to serve your real employers, your local constituents. A few MPs such as Stella Creasy  and Robert Halfon are taking this beyond the standard reactive surgery and letter-passing approach to become genuine community entrepreneurs in their patch. Matthew Taylor once proposed that MPs should be given specific government projects to oversee, to improve their understanding of implementation, and feel the heat of accountability.
However, there could also be scope for under-occupied MPs to use some of the time to transcend the short term needs of their constituents, and the myopic demands of parliamentary non-business. They could do what politicians of all sides find most difficult, partly because we voters make it so difficult for them – to think about the longer term challenges we face, outside of traditional party or departmental divisions, and develop philosophies and policy ideas that will probably have too much depth to be manifesto-ready.
So for those MPs who are twiddling thumbs rather than fiddling expenses, here's an offer of work. RSA education is currently developing a new research programme to redefine  adolescence. How can society relish rather than fear the teenage years, harnessing its 'hidden wealth'? How might attitudes, funding and policy towards adolescence make the same step change that we saw in the Early Years during the last 15 years? We are looking for a small number of MPs from all parties to help develop this programme. The salary is less than minimal, the coffee isn't great, and the chances of promotion and prizes are zero, let alone of winning cups with big ears.
Joe Hallgarten, Director of Education @joehallg
From the boardroom to the classroom to the livingroom, we aren't always as in control of our decisions as we think we might be. As uncomfortable as it may feel to some, scores of academic studies and personal anecdotes point to the fact that our decisions, actions, and behaviour are often not the result of calculated reasoning, but rather, are often snap responses based on emotion and intuition, shaped by the surrounding environment.
Judgements underlying our behaviour can systematically differ from what we might otherwise expect them to be given the facts of the situation, and this is called 'cognitive bias' in the behavioural science literature. At the RSA, the Social Brain Centre and the Education team are currently exploring the ways in which an understanding of cognitive bias might be applied to education policy and practice.
One of the biases we are looking at in detail is the confirmation bias – which is the tendency for us to seek out and to interpret information in such a way as to confirm or support our pre-existing beliefs. (It is often so much easier to recognise this in others than in ourselves.  Consider the last heated difference of opinion you've had with your spouse, a friend, colleague, parent, or politician…).
Why is this important? To start, the way in which we praise students may actually serve to reinforce the confirmation bias. If we praise a student for providing only evidence that supports his or her claim -rather than asking for counter-evidence as well to get a fuller, more balanced perspective- then the natural tendency to confirm their own claim is further supported by these social norms.  
Additionally, the confirmation bias may perpetuate a certain self-perception. For example, a student may begin a school year with an expectation about his or her own potential, or what 'type' of student s/he is. Similarly, a teacher may form an expectation of a student's likely performance based on an initial impression (this is sometimes known as the 'halo effect' in behavioural science; I've been told that this same term is used slightly differently in other circles). Given our natural tendency to notice cues and information that support what we already think, these student identities might be reinforced and locked in. In turn, this self-perception itself could have implications for student performance, student-teacher or peer interaction, and effort.
Given that this particular bias seems to be so important for how we learn content, our potential careers, and on a student's self-perception, I have already devoted a lot of thought to it. So I was absolutely delighted when Rolf Dobelli, speaking at the LSE on Thursday, referred to the confirmation bias in passing as "the mother of all thinking biases".
Even though we are currently exploring cognitive biases specifically in the context of educational policy and practice, it is not hard to see how they are relevant to non-educationalists, too.  Of course, many people reading this have themselves been formally educated at some point, or have children who are in school.  But even beyond that, replacing the word 'student' with the words 'colleague' or 'family member' in the paragraphs above may help shed light on unexpected outcomes stemming from decisions made at work or at home.
To find out more about the work of the Social Brain Centre and the Education Matters team, sign up to receive our blogs directly to your inbox, and if you are interested in supporting our work please contact me at Nathalie.spencer@rsa.org.uk
Whilst obviously significant for all of us, today's budget feels like a bit of  pre-2014 Spending Review foreplay. So, provoked by Peter Bazalgette's inaugural lecture as Chair of Arts Council England here at RSA this morning, the fantastic questions from our new Chair Vikki Heywood, and the launch of a new RSA-ACE project called Towards Plan A: a new political economy for arts and culture, here is an attempt at the real thing: a zero-based budgeting exercise for the arts.
Zero-based budgeting is often threatened across public services and departments, but in reality rarely happens – there are too many powerful, vested interests in maintaining some sense of status quo. It, (or usually the Treasury in some form), essentially asks the question 'what would happen if this programme/initiative/whole area of public spending was no longer funded? Rather than tweaking spending decisions, zero-based budgeting gives the chance for more radical solutions to fiscal challenges.
Whether you are lover and hater of public spending on the arts (and please let's not call it  'investment' – it's spending, stupid), try this scenario.
Imagine that the Government decides to withdraw all national funding for the arts (apart maybe, from a tiny amount of art education in schools), and also bans local government from supporting the arts. What do you think would be the consequences of such a decision, in the short and long term?
Your predictions will, of course, only be predictions. But they may still help you to understand what 'market failure' in the arts might really look like, and build a clearer picture of the purpose of state subsidy for the arts.
I tried this with a friend, and we came to a simple conclusion… which, in a crude attempt to get some comments on my blog,  I will promise to reveal once I've got five predictions from other people.
You can have this for free – a paper I wrote on 'art as evidence for public policy making', titled Speaking Doubt to Power.
As part of my role within the RSA I am lucky to be able to constantly see the creativity of students of our Family of Academies.  On a recent visit to Arrow Vale and Ipsley I saw some highly original and thought provoking pieces; this is of course true across many of the nation's schools, youth centres and community spaces.  At Whitley Academy the same is true. They are especially passionate about student artwork and creative thinking.
Milliner to the stars, Stephen Jones, visited the school for a day in early November of 2011 to advise pupils doing A-level Art and BTEC Art on how to design a hat. They handed in their finished designs as course work to count towards their final marks. Mr Jones designs hats for celebrities as diverse as Marilyn Manson and Beyoncé Knowles at his studio in London's Convent Garden.
The Principal Lorraine Allen has been considering her students exceptional artwork and felt that students work should not be kept behind Whitley Academies four walls.  She has been working with staff to create a belief that students should be working to "be the best they can be".  From then on it became a case of how student art work was shown to a wider audience and not when.  The school worked in partnership with students and agreed that Whitley Arts would be developed as an online portal to promote and inspire current and budding artists from Whitley Academy.  There are separate pages to promote work created by students in Key Stages 3, 4 and 5 along with an e-commerce page which allows anybody to purchase works of art that students have created in a range of different medium from postcards to A2 canvas prints.
Whitley Arts will underpin learning and interest in the Creative Arts at Whitley Academy by using student artwork as a focal point, and by encouraging a culture of innovation, inspiration, and personal development. The RSA/RBS report Disrupt Inc. highlights the need to allow young entrepreneurs to develop in their own way. Hopefully Whitley Arts will help open students eyes to the possibility of creating work that is admired and coveted by the public in the future.  Through negotiations with artists and the Academy it was agreed that artists would receive 25% of the sale price of each piece sold with the remainder used to support the arts, the students, and their learning at Whitley Academy.  Please visit the site to see some of the creative work developed by students.
The RSA's Family of Academies are continually looking at ways to improve student learning and enhance their experiences.  If you have any ways of supporting the Academies in the arts or any other field then please feel free to contact me via email at richard.pickford@rsa.org.uk or on twitter where I'm @pickfordrich
Next month on the 18th of April we will be hosting our second Fellowship Roadshow.  RSA Academy in Tipton will be opening its doors to Fellows who feel they can support the work of staff and students.  Please contact me for more details.
Is there anything Ofsted won't do? Fresh from Michael Wilshaw's 'Damascene Moment', changing his mind to pitch for Ofsted sticking around to support school improvement (aided by their new regional directors), David Laws claimed last week that Ofsted would make sure that the Pupil Premium was well spent.
Last week's TES leader questioned Ofsted's mission creep. Accountable to the Queen, Ofsted has a clear role: "to inspect and regulate services which care for children and young people, and those providing education and skills for learners of all ages."  The Chief Inspector's comments should be limited to telling the world what inspection evidence, and inspection evidence alone, tells us about the English education system, and priorities for improvement. Conflicts of interests around inspecting your own school improvement programme are not insurmountable, but are probably an unnecessary risk, given the emerging market amongst teaching schools, academy chains and other schools and providers to deliver school improvement services.
This mission creep goes against the original instincts of our Chief Inspector. As a brilliant school leader, his philosophy was about focusing headship on the key role of improving the quality of teaching and learning. All other activities, if not necessarily a distraction, should be subservient to this goal. This steer, and a much more focused inspection framework, rightfully reminded those headteachers who were tempted towards excessive innovation, social entrepreneurship and peripheral issues that they should to some extent 'stick to their knitting'.
Ofsted has enough to get right, right now. Raising the quality of its existing inspectors, strengthening their scrutiny of the FE sector, and sensitively changing its inspection framework to incorporate new priorities should be enough for any body. All public bodies occasionally feel the seduction of extending their remit. Unless it's a clear takeover of someone else's powers, this strategic slipperiness is often problematic. Ofsted should resist.
Building on an earlier blog about four foundations for a self-improving school system, I am currently thinking through what the idea of self-regulation might mean in a school system context. It is too early to claim any breakthrough, conceptually or recommendations-wise, but I am fairly sure that a truly self-improving system will need to develop the power to self-regulate, and therefore to write Ofsted, if not totally out of the script, into the margins of footnotes and stage directions.  A decade ago, Matthew Taylor and I wrote that 'Ofsted's long term aim should be to render itself unnecessary.' I remember Chris Woodhead laughing off this idea, and perhaps it is fantastical. However, the principle of "inspection in inverse proportion to success" as currently applied to outstanding schools should hold true for the system. Our school system is improving, whilst Ofsted's role may simultaneously be growing. This makes no sense.
Anyone who advocates three hour lessons (such as the RSA Academy in Tipton) should try and teach one. Whether you are sage on a stage or guide on a side, it's exhausting. Today I had the daunting challenge of leading three hours with sixty headteachers from South Gloucestershire's Leadership Academy. The time enabled me to go beyond the specifics of education policy and practice towards some broader issue. In the first half of my presentation, I tried to ban the O-word (Ofsted), F-word (funding) and G-word (guess?), and just about managed it.
We did inevitably talk about the C word of curriculum, as I explored the theme of 'leadership for changing times' under the banner of 'clumsy, connected, curriculum-driven'. RSA has the perfect collateral to take people out of their edu-comfort zones, RSA Animates. Using the three Animates on 21 Century Enlightenment, the power of networks and changing education paradigms as stimuli, I asked participants to reflect on each in turn, and think through the implications for learning, school and system leadership, and policy. I then added my own spin. Without realising it, I followed the classic three-part lesson so loved by the old National Strategies.
Of the three sections, to my surprise it seemed to be Matthew Taylor's Animate which got them most, er, animated. My fear was that the speech would be too theoretical, and the term '21 Century Enlightenment' might be off-putting. However, the animation connected the headteachers to broader issues, especially around 'defining the 'x' rather than rational unquestioning pursuit of supposedly agreed goals. Empathy resonates as a driver for learning and for school to school partnerships.
Headteachers are generally described as doer, tinkerers, pragmatists. But the power of the ideas expressed through the idea of 21st Century Enlightenment (and the power of the animations which deceive you into thinking that the ideas are being presented simply, when in fact the media allows you to pack so much more into the time) resonated throughout the day. I also linked the Animate to Matthew's latest ideas on clumsy solutions to solve 'wicked problems'. We've never considered this in a school context before, and I can only imagine what OFSTED might say if a headteacher described his or her leadership as 'clumsy'. Although they didn't like the term 'clumsy', they liked the features, as outlined here. I sidestepped cultural theory for the moment, although, this might provide a useful framework for thinking through power structures in schools and classrooms.
The power of networks Animate led to a discussion on collaboration and a self improving system (which I have blogged about here). Ken Robinson provoked thinking around the new curriculum (where I could use the RSA's new Grand Curriculum Designs CPD programme to express our beliefs and optimism). Both issues are great examples of 'wicked problems' – as is RSA's name and brand.  The strapline '21st Century Enlightenment' might feel like a clumsy solution to this problem, but, when given a bit of life and time, it still has relevance and currency.
In the second half of my presentation, I attempted to facilitate a 90 minute version of our nine month Suffolk Inquiry for South Gloucestershire. Groups were given 30 minutes to 'define a problem' relating to the three Inquiry themes, then 30 more minutes to create a solution group, with clear milestones for this Summer and next, that tried to solve the problem. Their commitment and ideas were rich and rigorous, ranging from collaborative approaches to teacher recruitment, to creating ways for isolated and vulnerable schools to lead partnerships, to developing a strategic cross-county approach to linking primary schools to the world of work. Each group's final feedback was filmed, so hopefully they will permit me to share this at some point. Ultimately, thre hours didn't feel like long enough, but the audience should be the judge of that, not me, and I await the outcome of those evaluation forms with the usual trepidation.
It's more than the national curriculum, more than lesson planning and bigger than building knowledge! Let's design a curriculum by first asking Why…
The first pilot day of Grand Curriculum Designs kicks-off tomorrow –  Friday! On board are representatives from twenty schools anxious to participate in a three-month pilot programme, which aims to develop their confidence and leadership skills to lead curriculum design within their own schools.
A rather groundbreaking CPD programme that fundamentally challenges 'teaching for transmission' and focuses on schools/teachers as the active shapers of curriculum and student experiences, the GCD is a partnership between the RSA and the curriculum experts - Institute of Education &  Curriculum Foundation. Over the past few months, we have worked to combine expertise and to design holistic seminar series that will fundamentally challenge educators in their thinking and approach to working with the national curriculum. The time and space could not be better to develop a 'whole curriculum' outside the murky future of the National Curriculum. As the rules, accountability structures and space for innovation are becoming clearer, the changing role of teachers presents opportunity for greater responsibility and creative leadership.
Informed mainly by the principles and approaches set out in Opening Minds, Area Based Curriculum and the Curriculum Foundation's World Class Curriculum Mark, the programme digs deeper to enable understanding and thinking around all three levels of the curriculum:
- the curriculum set out by the nation,
- the teacher/school's mediation of national expectations,
- and the curriculum experienced by the students
(B. Male and M. Waters, The Secondary Curriculum Design Handbook)
The national curriculum prescribes a common set of learning, the teacher/school interprets it, though success really depends on what students experience and absorb.
It's a matter of a good design! The mediator paints the setting… and this is what GCD is after – to empower the artist, the educator!
GCD programme is designed to improve learning opportunities for young people by building the capacity of individual teachers and other education professionals, to design relevant and innovative curricula for their schools. The participants in the pilot programme will attend four face-to-face learning seminars, spread-out over a three-month period, during which they will actively participate in a dynamic online learning community and apply their learning through a curriculum change project undertaken within their own school contexts.
Even before its start, the GCD has already attracted international interest from schools and teaching associations in the US and Eastern Europe, who are hoping to engage in the later stages of the programme, as it expands nationally from September 2013.
With special thanks to Esmee Fairbairn, OCR and NAHT who have sponsored this programme!
They have given us into the hand of new unhappy lords,
Lords without anger or honour, who dare not carry their swords.
They fight by shuffling papers; they have bright dead alien eyes;
They look at our labour and laughter as a tired man looks at flies.
Just because the RSA circumnavigates party politics doesn't mean we can't get political. And just because I misquote Billy Bragg doesn't mean I can't quote the over-quoted GK Chesterton.
Earlier this week, led by the chair of RSA Academies Sue Horner, and supported by the Royal Shakespeare Company, we hosted the launch of Meeting High Expectations, a collection of papers from a the creative, wise people who are leading Looking for the Heart of English, 'a national discussion for everyone who cares about English and how it should be taught in the 21st century.' A full Great Room heard anger, inspiration, pragmatism and poetry – Watch the event, read the twitter conversation, and take the time to reflect on the contributions.
The collection's first contribution provides an elegant statement of principles for all of us to debate, question, and take forward in a number of shape-shifting ways. Although it deserves a full read, its summary critique is that the current (draft) Primary English Curriculum requires:
-       imitation not imagination
-       conformity not creativity
-       looking within a book not seeing it as a window on the world
-       correctedness not communication
-       the application of skills, not interpretation and evaluation
-       pupils to learn a script, not find their voices
The Heart of English collective has begun an interesting movement for change, one that the RSA aims to play a role in and hopes that our Fellows also contribute to. Although its next move will partly be informed by the impending final version of the national curriculum, the feeling in the room was that this shouldn't become the dominant issue. Rather than gear up for a probably unsuccessful lobbying effort to change the national curriculum, the heart-lookers seemed up for creating new frameworks to enable schools to see the national curriculum as the good politicians had intended – a minimum entitlement from which many more exciting approaches can emerge. Teacher Jenny Lubuska showed how Hayes School in Kent had already used the ideas in Heart of English to start a conversation with teachers and develop new approaches to teaching and learning English across the whole school. With limited resources, we might need to lose the national curriculum battle to win the whole curriculum war. Any development of complementary new approaches to assessment and qualifications in English could also become key tools to turn imaginative ideas into rigorous classroom practice.
In some ways, this feels like a polite, educationalist version of the Occupy movement. I am not sure where OccupyEnglish will go next – that's up to those who step up to lead the next steps. But, in l'esprit de l'escalier, here are three ideas that only came to me three days after the event.
In fifty years time, people will laugh at our snobbish attitude to learning about non text-based English. Given its surround sound in our lives, media literacy deserves to be at the heart of any English curriculum, is probably safer and better integrated there than as a discrete school subject called 'media studies', and is better defined locally than nationally.
If you want to find the heart of any school, check out their approach to English. This will tell you more about ethos and values than any prospectus, school improvement plan or mission statement.
Any subject's curriculum development should involve those who failed at or struggle with the subject. My guess is that all current contributors to The Heart of English are book devourers, notebook fillers, frustrated or fulfilled poets. Let's find some reluctant readers and recalcitrant writers to join the crew.
As it's a Saturday, here's my favourite 'looking for the heart' from a man who definitely found a voice.
Have you ever had one of those conversations where you feel like the other person is looking straight through you with a vacant stare?  Not fun.  Or what about that feeling that you know you could acheive something better if you teamed up with someone else, but for some reason you just don't make the move to do so?
Last week's North of England Education Conference (NEEC2013), hosted by Sheffield Hallam University and the University of Sheffield, shed some light on the questions above.
The theme of this year's conference was Mind, Brain, Community: Inspiring Learners, Strengthening Resilience; it was packed with interesting sessions and had several high-quality speakers.  Some who stood out as being particularly informative or inspiring were:  Zoe Brownlie , Isaac Prilleltensky, Steven Edwards, Kenneth Gergen, and  Lynda Ellis.  But rather than rehash specific session presentations, I'd like cover just a couple of the themes that emerged over the course of the conference: attunement and collaboration.
Look in to my eyes:
Imagine having a conversation with someone who does not reply, nor nod understandingly, nor maintain eye contact.  What does that feel like?  We tried this exercise in a session run by Zoe Brownlie and again in a keynote by Marlo Winstead, so I can say from personal experience that it doesn't feel great.
The exercise was to demonstrate what is meant by the word 'attunement'.  As mentioned briefly in a previous blog post, attunement is the interaction between people that shows a sense of connection and a degree of understanding.  It is the reciprocal communication (not necessarily verbal), the 'sensitive dance' of attention and gesture (often subconscious mimicry) that happens between two people when they are in tune with each other.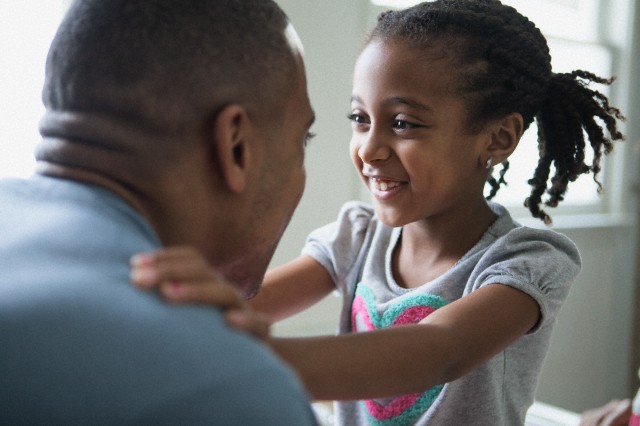 The 'still face exercise' saw a whole auditorium full of people partner up, with one person a speaker and the other the listener.  For the first 2 minutes the speaker spoke, and the listener listened as they would normally do.  When prompted, the listener then had to maintain a still face – offering no real response to the speaker.   What fell out of this was:
It can be surprisingly hard to keep a still face.  Most of us probably underestimate how many verbal and visual cues we give off automatically when engaged in active listening.
As a speaker, some reported feeling devalued and thinking "what's the point of carrying on?"  But what I find more interesting is that speakers universally found it very difficult to maintain a train of thought and keep the flow of the story they were telling.  When I tried it, my speech got choppier and I felt uncomfortable.
As a listener, I found it harder to understand and follow what the speaker was saying, which may be down in part to their objectively weakened articulation, but may also have had to do with my own still face.  In essence, it may be that unintentionally, automatically attuning to the speaker actually helps me to receive and digest information.
Overall, it was fascinating to see first-hand how our physical body – and even another person's body – does not just influence our articulation and comprehension, but is part of it. This drove home for me the fact that our cognition is both embodied and embedded in a larger system of ourselves and others.
Attunement is not simply undivided attention; it is both more and less than that.  It does not mean a parent giving in to every whim of a child.  But it is the understanding of needs, and a response to those needs which ultimately help the other to regulate their emotions and arousal.  It is bringing someone up when they need some stimulation, and bringing them down when they need calming.
An understanding of attunement versus dissonance can be applied to innumerable areas in everyday life.  [We'll restrict this focus on attunement to the domain of educational practice, but it is not difficult to see the relevance of the topic to everyday peer-to-peer social interactions or manager/subordinate or client /supplier relationships at work.]
From birth, parents or caregivers teach their babies attunement (or dissonance) naturally.  Where this is not done adequately, for whatever reason, the child may have trouble with self-regulation which may manifest in behavioural responses in, say, the classroom.  So in the school setting, both a teacher's awareness of the role of attunement (between caregiver and child) and the teacher's own ability to attune him or herself with the students become significant.   All of this suggests that a child's interactions with others may have immediate effect on his (and their) articulation, comprehension, emotional self-regulation, and behaviour, and provides further support for the growing acceptance that school performance is not necessarily an indication of intelligence by a standard measure.
Keep your hands off my slice of pie:
Collaboration generally has a positive connotation; people seem to want it in their businesses, schools, and among their colleagues.  It usually improves outputs and energises participants.  The Report of the Academies Commission published earlier this month recommended greater intra- and inter-school collaboration, stating that "the evidence…suggests a more intensive drive to develop professional connections, collaborative activity and learning – both within and across schools – will generate fundamental change across the school system."(p6)  The push to collaborate seems to be everywhere.
So why aren't we doing more of it?
This question was not directly addressed at the conference, but the general sense that there should be more collaboration certainly was.  Some areas of the education system should be highlighted to help us understand what some of the barriers to doing so might be.
Firstly, assessment may be a barrier to collaboration.  How does one evaluate collaboration?  Should the assessment be done on the final output, or on the skills demonstrated by the students throughout the process?  Can a teacher give the whole class the same grade?
Next, for some, and this will depend on assessment and incentives, collaboration holds a tension between competition and cooperation.  If a student is evaluated and given an individual mark, rather than a mark for the group, or if teachers grade on a curve, then he might be compelled to both cooperate with his fellow students and also do a bit better than the others.  Something like "I'll collaborate to an extent, but keep the juicy ideas to myself."  On a school level, the rapid rate of recent academisation has provided many schools with increased autonomy.  But with autonomy comes responsibility to develop best-practice and maintain high standards.  Schools are being urged to collaborate and support each other, but the same tension present at the student level can also be found at the school level: why help the neighbouring school if it means that they will climb ahead of our school in the league tables?
Although not covered in the conference, some psychological barriers to collaboration have been covered in business literature.  Organisational psychology points to in-group favouritism and the fixed-pie effect as potential barriers.
In-group favouritism is a natural tendency to treat members of your group (however you identify that to be) more favourably than those outside the group.  This has obvious evolutionary advantages, but is less helpful when it stymies inter-group cooperation.
And the fixed-pie effect is where people fail to recognize that by collaborating they can increase the potential rewards to be shared.  Instead, they mistakenly think the size of the pie is fixed, and fear collaboration to be relinquishing a slice of their share of the pie to their collaborator/competitor.
I'd be interested to hear your experiences of collaboration and thoughts on the answer to the question: what is holding us back from better collaboration?
There are many things that might help to explain the proliferation of internships over recent years. Perhaps too many young people lack the 'soft skills' demanded by employers in the increasingly important service sector; perhaps there are too many young people looking for graduate level jobs in our low-wage economy; or perhaps many employers are unscrupulously exploiting the abundance of eager young graduates and blaming it on the recession. As always, it is probably some complex mixture of all three. Whatever the specific reasons, I think this proliferation is a symptom of a general failure on the part of one generation to effectively discharge its duty to pass on a society and economy within which the next generation can thrive. This seems to me like a pretty big failure.
That being said, we are where we are, and even if national minimum wage law is enforced in cases of unpaid internships that can be shown to qualify as 'work', other forms of internship – paid and unpaid – are still likely to remain. I've argued before on this blog that internships should now be conceived of as a kind of near-essential training for the professions and, therefore, should be made accessible to all via grants and loans in the same way as higher education is. I must concede that this is very unlikely to happen any time soon, but one thing that could be introduced fairly easily is a kitemark for organisations offering top-quality internships. (An organisation called Internocracy was at one stage doing this, but it's unclear whether or not they are still active.) This would recognise and encourage best practice, helping prospective interns (and potential future employers looking at their CVs) to distinguish useful and enriching internships from those that are not. If such a kitemark was introduced, the RSA would come top in class.
There are a number of reasons (apart from the fact that it is paid, which is obviously great) why my internship in the RSA Education Team has been so good. The first, and maybe the most important, is that is has given me some valuable skills and experiences that I did not have before. Perhaps the most rewarding was the opportunity (I call it an 'opportunity' now but at times it felt more like an impossible challenge) to design, organise, manage, and deliver an all-day event at the RSA in which 40 students from schools in the RSA's Family of Academies came to discuss student leadership and design enrichment activities to be introduced in their school(s). Now I think about it, it is fitting that by planning an event in which students would learn about the importance of enrichment activities and design ones for themselves, I was actually enriching myself enormously. Another more recent example is the work that I have done supporting the RSA's current research looking into in-year admissions in England, which has involved, amongst other things, helping to build, design, format and test a survey sent out to all local authorities in England.
Another reason why this internship has been so good is the fact that the RSA is such an interesting and enjoyable place to be. Coming in every day to work in a beautiful 18th century building which plays host to events and lectures from some of the most stimulating and groundbreaking speakers – including some of my favourite philosophers – has been a privilege. I don't know what it was like to be around the RSA when Benjamin Franklin or Karl Marx were Fellows, but right now it feels like a place where imaginative, innovative and independent-minded people can come to discuss ideas (through debate and dissent, not brainstorming) and, most importantly, devise solutions to today's most pressing social problems. I suppose that is what they mean by 21st Century Enlightenment.
The final thing which has made my internship at the RSA so great has been the staff, starting of course with the Education Team. Interesting and interested (I love that distinction), conscientious and collaborative, principled yet practical, light-hearted while hard-headed: the RSA is literally made by the people who work here, and they have made my internship the best it could have possibly been.
I'm now moving on to start a permanent job at the Citizenship Foundation, and no doubt my brief stint at the RSA helped me to secure that position. But I will most definitely keep close tabs on the goings on at the RSA, if only to see if it gets that internship kitemark.