We are thrilled that our report Everyone Starts with an A, published earlier this year in English and German, continues to be read by people from many corners of the globe.
Just last week we were informed that the Brazilian Securities and Exchange Commission has a summary of the paper on their website (here for anyone who reads Portuguese).
Image credit: Globes by tup wanders
And in the past few months, our Director- and Associate Director of Education spoke at conferences in Lithuania and Latvia, respectively, about the concepts explored in the paper. Joe attended the Creative Partnerships conference; see an interview with him here (in Lithuanian). Louise spoke at the Education Innovation conference, supported by British Council Latvia, Ministry of Education, Microsoft, and others.
Our RSA Global team is helping to spread the RSA's key messages. And as the RSA's audience continues to grow across the globe, we hope to carry on providing thought-provoking work which is accessible and relevant beyond our local borders.
Many thanks to Adriana Rodopolous for informing us about the SEC article. The Everyone Starts with an A report was made possible by support from Vodafone Foundation Germany. The RSA Global team is Natalie Nicholles and Laura Southerland. 
Nathalie Spencer is a Senior Researcher in the RSA's Social Brain Centre, and tweets at @economiclogic  
The following transcription came from a speech that formed part of a series of six public events within RSA Social Brain Centre's project: Spirituality, Tools of the Mind, and the Social Brain. The final report of this project, outlined here will be published later this month.
What Happened to the Soul?
Iain McGilchrist, RSA, 31 March 2014
There was a piece in the papers not very long ago by a quite well known team in America who do neuroimaging and they're particularly interested in moral values. And they found that by suppressing activity in the right temporoparietal region they caused a failure to understand the nature of moral judgements.
Well, this wasn't a surprise to me, anyone who knows my book would suggest that that was probably going to happen. They set up a scenario of Grace, hoping to put sugar in her friend's coffee but actually by mistake putting poison in, and her friend died. In the other scenario Grace intended to poison her friend but put sugar in and the friend lived. In the normal state we probably think it was worse to intend to poison; but the good old left hemisphere on its own thought, in what is basically an autistic way, that the outcome was the important measure.
Well, that's all very interesting. But then these neuroscientists, and I won't mention their names to spare them their blushes here, finished up by saying, "If something as complex as morality has a mechanical explanation, it'll be hard to argue that people have, or need, a soul." Well, I hope you can see that there might be a category mistake in there; everything that goes through human experience has its brain correlates, but of course it doesn't mean that that's all there is to it.
The following 4200 words are a distilled version of our forthcoming report on spirituality, scheduled for publication later this month, and they are also the text of a speech I gave at the final event. On the day, it felt wrong to be so controlled on a subject like spirituality so I chose to speak to the audience more directly, but here is the more considered version of what I planned to say:
Love, Death, Self and Soul:
Spirituality worth fighting for
Jonathan Rowson, RSA, November 19, 2014
The esteemed psychotherapist Carl Rogers said that what is most personal is most universal. I offer my perspective on leading our project on spirituality with that in mind, and start with a simple observation.
Spirituality does curious things to people's facial expressions.
While running this project over the last two years I have noticed that facial expressions are the preludes to a range – three in particular – of more or less archetypal responses to conversations about spiritual matters.
The most welcome response comes from the 'spiritual swingers'. Spiritual swingers perk up at the mention of the spiritual but look at you a little too eagerly and intensely for comfort. They are excited by all things non-material that point to a deeper, fuller, more cuddly world, but for them the spiritual appears to be one big unwieldy umbrella; everything from meditation to massages; mysticism to monasteries, moonshine to mindfulness. They're up for anything, as long its 'spiritual'.
Slightly more uneasy were my encounters with the 'religious diplomats' who look at you warmly but quizzically, because they support your endeavour but can't figure out whether you are one of them at heart, validating or revitalising their view of the world, or perhaps you are seeking to supplant their established ways with something unhinged that they don't altogether trust?
But the 'intellectual assassins' are the worst. They hear 'spiritual' and respond with a look of discomfort bordering on disgust, followed by disdainful frowns. They are the quickest to ask for a definition of the spiritual, but usually with the express purpose of taking it down with words of their own.
The public realm faces significant challenges that cannot be adequately addressed by instrumental, utilitarian thinking. By public realm I mean the political economy and all the educational, commercial, civic and media institutions related to it; all of which, of course, have human beings inside them.
This is a hopeful point, not a council of despair. As thinkers like Steven Pinker are fond of reminding us, in some ways the world is not doing that badly at all; compared to much of human history, most of us live longer healthier lives in societies that are more or less functional and peaceful. Still, I'm not the only one who occassionally has the impression that, slowly but surely, we are losing our way.
Last night's RSA event examined a profound yet largely unexplored possibility in the 21st century: integrating a modern reconception of spirituality (grounded in an increasingly sophisticated understanding of human nature) into the public realm. Four speakers – Dr. Jonathan Rowson, director of the RSA's Social Brain Centre; Claire Foster-Gilbert, founder and director of the Westminster Abbey Institute; Dr. Andrew Samuels, psychotherapist and author of Politics on the Couch; and Marina Benjamin, author and senior editor of Aeon magazine – presented moving explorations of what it might mean to introduce post-religious spirituality into public life. I invite you to watch the full video of the event above, and/or browse highlight quotes illustrating their fascinating perspectives on spirituality and society below:
Dr. Jonathan Rowson
The spiritual is broadly [about] 3 questions: what are we, how should we live, and why are we here? And we are beginning to understand [the first question] better, not just from 3rd person scientific perspectives, but from 1st person perspectives as well.
Most of the time in this project, when something happened that was meaningful, there was a very deep felt sense, sometimes find yourself really hanging on a word, and it was usually when people spoke from personal experience.
The spiritual injunction to "wake up" is grounded in an increasingly sophisticated scientific understanding that we are not only creatures of habit, but habit-forming creatures.
Claire Foster-Gilbert
It's obviously the people, [the] institutions, it's in the air… this huge longing for depth, for the chance to think about what it is that we're trying to do as public servants.
If I didn't have 1000 years of Benedictine spirituality to draw on, I would be nothing. I simply couldn't do it. So what I really want to say is… don't give up on the old religions. We need them, we need their story, we need their history, we need all the mistakes that they've made over the millennia. All the recognitions of the dangers of spirituality.
Professor Andrew Samuels
If you change only the material conditions, if you change only the constitutional and legal frameworks, then you can't refresh the parts that the spiritual bit can refresh. You have to do both, one isn't more important than the other. Becoming individuated is not more important than the revolution, and vice versa.
Marina Benjamin
One of the reasons why religions survived, down the millennia, is because they are themselves post-religious. They change and adapt to the circumstances that we find ourselves in as humans. We make them, we reshape them to our needs, they adapt in time.
All beings tremble before violence.
All fear death. All love life.
See yourself in others.
Then whom can you hurt?
What harm can you do?
— Buddha, Dhammapada 129-130
An Unfamiliar Skill
It seems safe to say now, at this point in the 21st century, that there is more to life than we can see. The reality each of us experiences on a daily basis is quite assuredly our own "personal take" on what reality actually is. Read any recent popular psychology book (e.g., this one) and observe the large range of mental filters we unknowingly apply to our experience of life, day in and day out. The end result is that we don't see things as they really are, we see them as we are[1]. Curiously, our bodies and brains are born predisposed to grow two things (1) a personal take on the world and ourselves, and (2) the rather unfamiliar capacity to move beyond it. Many humans have referred to this latter capacity as spirituality.
Read more
…but to clarify, I don't "believe" in anthropogenic climate change, because it is not a religion.
I do, however, accept that there is considerable scientific evidence that man-made climate change is happening, and that reducing greenhouse gas emissions would help to mitigate against its effects. And yesterday's 100-page "synthesis report"  from the UN's Intergovernmental Panel on Climate Change (IPCC) backs this up no uncertain terms, stating that:
Greenhouse gas emissions from human activity between 2000 and 2010 were the highest in history.
Since 1970, total carbon dioxide emissions from fossil fuels and cement production have tripled.
It's extremely likely humans are responsible for more than half of the warming since the 1950s. Scientists' best guess is that greenhouse gases explain all the warming.
But while the evidence presented by the IPCC suggests that it is imperative that "action" is taken now, as my colleague Jonathan Rowson has said: generic calls for 'action' on climate change actually stifle our ability to act. While the IPCC outlines some clear measures that countries could take to deal with emissions, it offers the broad caveat: "Many adaptation and mitigation options can help address climate change, but no single option is sufficient by itself. Effective implementation depends on policies and cooperation."  Policies and cooperation, eh? Now that's the tricky bit.
Coaching. Psychotherapy. Meditation. Spirituality. Self-improvement. Self-love. What do these seemingly different collective trends have in common?
There are over 10 different forms of coaching, each with countless associated techniques
and exercises. There are over 500 different forms of psychotherapy, most with similar degrees of efficacy. There are over 20 forms of meditation and paths to the spiritual. Available self-improvement and self-love techniques are too numerous to list here. The supply of these services in the market has skyrocketed, which is a likely indicator that high demand from us, consumers, is also present. But what is driving the high demand for these services? What are we collectively seeking as a society, as individuals? What do we long for or hunger for? I may be able to provide a tentative answer to this question only because the longing is also present in me. And, at this level of depth, you and I are not so different.
The answer to the question, I believe, is self-awareness. We long to know ourselves more deeply. But why? Well, there is reason to believe that we are beginning to recognize our deep need for it.
Our focus on climate change has been temporarily displaced by other work, but from mid November, in partnership with COIN we'll be intensifying preparation for 5 RSA public events from January-May 2015 as part of our project The Seven Dimensions of Climate Change.(Democracy,Economy,Law,Technology,Science,Culture,Behaviour) As things stand, the planned events look wonderfully risky (not just talking heads…) so watch this space in about a month. To keep those climate embers bright (rather than burning…) in the meantime, here are ten things(with some of the 7 dimensions captured more than once) that have caught my attention during the last few months:
1. Democracy: The global climate marches were an inspiring sight. I recently argued, slightly too strongly I suspect, that it would have been even better if the generic call for 'action' was clarified, but that was a quibble really- demonstrations of that scale can be hugely galvanising. A friend in New York said the best part of the march was the moment of shared silence beforehand as the assembled masses contemplated what they were about to do and why. The marches also gave rise to an evocative expression that may be the key to climate solutions: "If you want to change EVERYTHING, you need EVERYONE." Nobody quite knows its provenance though you can find Bill McKibben(a huge climate star in the US, barely known in the UK) reflect on it here at 32.40  (HTs @Mariegasha, Adam Corner and Jonathan Rose)
2. Law: While major Oil companies are now on record as saying they don't believe Governments will act in a manner that is consistent with the totemic 2 degrees target, Mark Carney, The Governor of the Bank of England just made an announcement that acknowledged the reality of the carbon bubble at the heart of the global economy. Simply stated, the world's projected economic health is based on a false premise i.e. that we can access valuable fossil fuel reserves for the foreseeable future. This is no small matter, and potentially much worse for the global economy than the housing bubble that caused devastation in 2008.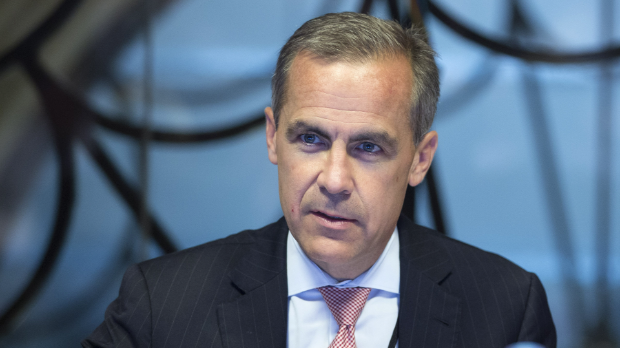 3. Democracy: The Naomi Klein show has recently graced the UK. I am slowly reading her book 'This Changes Everything: Capitalism against the Climate" and enjoyed her Guardian event chaired by Owen Jones. Her emphasis on the 'bad timing' of climate change; arriving in public consciousness just as the public realm is in retreat is a crucial point – and axiomatic for her claim that solutions to climate change involve mass social mobilisation and fundamentally rethinking capitalism. I need to reserve judgement until I have finished the book, but I suspect I will end up agreeing with Adam Corner. Adam wrote an excellent summary and critique on COIN's website here. The depth, scale and complexity of the problem suggests to me that any meaningful climate victory will not be a victory for the left, but more like a growth in human consciousness and cooperation that transcends left and right.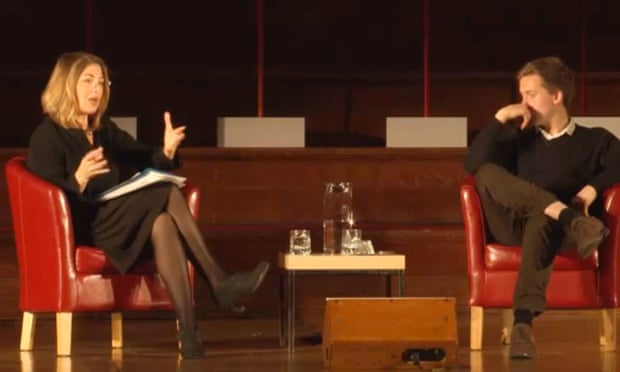 4. Economy: I am not sure how directly Klein engages with the question of economic growth, but it's a fundamental fault line on climate questions, as I wrote here. I was delighted to see a more advanced version of this argument by David Roberts (a climate writer recently back from a year's sabbatical!) in an outstanding piece responding to some lazy articles by people who should know better- Paul Krugman (and Chris Huhne) among them- who suggest that technology means we can decouple growth from emissions in absolute terms in a timely enough way (maybe we can, but David Roberts explains what they need to explain to make sense of how.)
5. Technology: On the other hand, a few months ago I was really impressed by a piece that had somehow escaped me about the failures of environmentalism. It's from 2004, but there have been updated versions since in book form, and the authors now run 'The Breakthrough Institute'. In essence these ex NGO activists who used to think very differently now argue that the only hope for climate change is a commitment to certain kinds of growth that aim to transform the material basis of the economy. For instance, two of the main proponents of this world, Nordhaus and Shellenbenger argue: "Environmentalists like to emphasize the ways in which the economy depends on ecology, but they often miss the ways in which thinking ecologically depends on prospering economically." (p6 Breakthrough, 2007)
6. Culture: I don't know what I think about that yet, but I suspect David Roberts is right that timing is the key question, and that is not particularly intuitive for human thinking or for our cultural discourse more generally. We are prone to deciding between what are effectively ideological visions on the basis of coherence, facts, and values, but with climate change the question becomes even more complex because it's not so much a matter of what should we do in principle, but rather what should we do given that we have so little time to do it. As Bill McKibben puts it in the video mentioned above: "The physics of global warming are such that if we don't get it right quickly, we don't get it right."
7. Technology: My inclination is to view climate change more as an adaptive challenge(about people, cultures, feelings, psychologies) than a technical problem (clear policy levers, technological change, simple interventions) but that's a personal bias based on background, and clearly it is both. In this respect this report on 'Deep Decarbonisation' led by Jeffrey Sachs is noteworthy – he believes global negotiations on emissions are much less likely to succeed than government commitments to the technological infrastructure. Put that way, he might be right, but he seems to overlook or underestimate potential solutions at the level of behaviour or culture that impact indirectly on such international talks – as the global marches said loud and clear: the political mandate ultimately comes from us.
8. Economy: And political pressure and economic change happen in tandem. Lots of really influential bodies have begun divesting in fossil fuels and in some cases reinvesting in renewable energy. For instance, recognising the threat to public health, The British Medical Association did it, recognising the moral case, lots of Churches and Quakers have done it, and following the intellectual and moral lead of many US Universities, Glasgow University became the first European University to divest- good on them! That's quite a bit of momentum on divestment now; slowly but surely fossil fuels are becoming socially stigmatised – the key point of this process, as argued by this influential Oxford University report.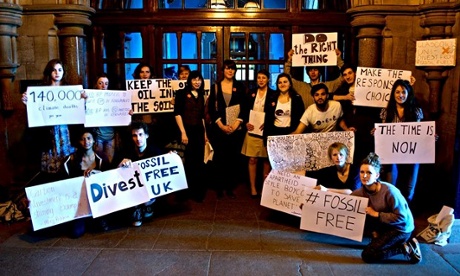 9. Science: All of this is of course premised on Science, and there was an exceptional report released earlier this year by UCL about how Climate Scientists need to form a new social contract with society, both improving their communication based on the kinds of understanding that underpin our work in Social Brain; and, just as important, getting more directly engaged with the policy implications of their work – an excellent and very important read.
10. Behaviour: Finally (for now), it has never occurred to me to write an open letter to Nigel Farage! (The very idea…) But I came upon one well worth reading. Farage's love of alleged common sense, pints and, crucially- being seen to be drinking pints is well known, but his sceptical if not downright dismissive thoughts on climate change are less salient. I was therefore impressed by Geographer Joe Smith's charming pitch to help him see sense on climate change which can be summarised thus: 'let's have a pint and talk about the weather.'
Jonathan Rowson is author of "A New Agenda on Climate Change: Facing up to Stealth Denial and Winding Down on Fossil Fuels."
You can follow him @Jonathan_Rowson
So, at the beginning of your mindfulness practice… Oh, and by 'beginning,'
I mean the first 15 years…
- Joseph Goldstein speaking at a 3-month silent mindfulness retreat
At the heart of today's mindfulness debate lies the uncomfortable question of expertise. What does it take to become a mindfulness expert? Although it may not be an ideal measure of expertise, the figure of 10,000 hours of deliberate practice has been considered to be a rough indicator of it [1]. How then, if we apply this figure, do modern mindfulness instructors measure up? It certainly varies from person to person, but recently, a mindfulness coach intimated his belief that 20 minutes of mindfulness meditation per day, for 40 days, was a sufficient foundation for teaching others – a regimen amounting to a total of 13 hours and 20 minutes of actual practice. And by actual practice I mean meditation.
So, at that rate, how long would it take to become an "expert"? Read more