At the RSA I have the opportunity to meet and work with a diverse and motivated group of Fellows.  I'm always amazed how they manage to juggle the range of different ideas and enterprises that they are developing.  With 27 000 Fellows there are so many stories it can sometimes feel like you can't see the wood from the trees but today I'd like to tell you a story of Fellows getting together, discussing an opportunity and providing a solution that helped the environment but more importantly a young man called Sam.
This year the RSA Fellowship brought together Hill Holt Wood founder and CEO Karen Lowthrop and Steve Coles, Salvation Army Social Enterprise Development Manager.
Hill Holt Wood lies on the borders of Lincolnshire and Nottinghamshire and is home to an award winning social enterprise.  If you get the chance to visit please do, you'll be welcomed with open arms and always offered a cup of tea.  In just over ten years of operation, the enterprise has transformed the woodland from a failing, flooded rhododendron-smothered patch of trees into a thriving broadleaf wood.
The main stay of the enterprise has been as a supplier of alternative education.  The woodland provides a developmental resource for excluded or marginalized young people to build skills, confidence and improved prospects.  Benefits to the young people and to the woods feed back positively one on another.  Kids need the woods to learn and in turn the woods are maintained by kids. So year on year a trickle of woodland converts graduate from Hill Holt Wood who are interested in sustaining woodland and so the story goes on…
The wood itself was privately owned but is now open to the public and community owned and the social enterprise operates from a stunning eco-build that incorporates an eco design team, meeting rooms, and a café.
Salvation Army enterprise manager Steve Coles was looking for a similarly sustainable project in which to invest a small fund of £10,000 donated as a bequest by the Booth family for the purpose of planting trees.  Hill Holt Wood seemed ideal and proposed the money be used to support a young person through a horticultural apprenticeship AND plant trees.   The long-term on-going gains are obvious.
Sam Welch was 15 years old when he first visited Hill Holt Wood.  As part of his school curriculum he attended for a day a week on a junior rangers scheme.  He developed an unexpected passion for woodland and went on to attend Riseholm College in Lincoln but when he graduated with Level 2 and 3 qualifications in arborioculture he could not find work in Gainsborough. At this point a Job Centre advisor suggested that he return to Hill Holt Wood as a volunteer on the flexible support fund.  Sam proved to be a fantastic volunteer and an obvious candidate for the Salvation Army fund.
The award was given to Hill Holt Wood and they have funded Sam's on-going apprenticeship in horticulture.  He says he has two main goals in life "the biggest one is to get a full time job at Hill Holt Wood which I would love, or work somewhere doing the same sort of job…"
The Fellowship Team are always looking to hear about Fellow led projects.  If you know of work that is going on that would benefit from Fellows support and advice please get in touch directly, shout about your work at rsafellowship.com and apply to RSA Catalyst.  If that work is based in the East and West Midlands then I'm your first point of contact, email me at richard.pickford@rsa.org.uk or tweet me @pickfordrich I love hearing about new ideas especially when they are told over a hot cup of tea and some cake.
Andrew Hadley and his team has set up 2020 Education with support from two RSA Catalyst grants to recognise the powerful work of young people to make a difference in their future.  In this guest blog Andrew sets out the thinking behind the idea and calls on Fellows to get involved:
2020 Education is a movement in the making. In a nutshell it is about showcasing what schools and community groups can do to prepare young people for the challenges facing them – and the world – in the decades ahead.
This initiative has been started by a group of Fellows and others. An RSA Catalyst grant has helped us get the programme off the ground, and we're now starting to roll it out more widely across the UK and internationally. We hope Fellows will be instrumental in making this happen so we're calling for the support of everyone who shares our belief that education needs to be more than simply classroom learning and exams.
Could a school run its own fair trade coffee business?
Could it propagate rare orchids and sell them on the commercial market?
Could you link up students from a deprived rural area with the astronauts on the international space station?
Could you excite young people about engineering by getting them to build and race electric cars?
We've already found examples of exactly these things, and more.
We're not creating a prescriptive model and asking schools to adopt this (and we're well aware of the pressure that teachers are under). We're not setting fixed criteria of what a "2020 Education" project looks like. Quite the opposite: if we want to inspire more people to start something, the best thing we can do is to show them the variety of outstanding examples of innovation already happening in schools and communities, and then let them replicate these ideas or come up with their own. At the same time we will create opportunities for peer-to-peer education among young people , via social media and face to face. And we will show the teachers involved that their projects are not isolated examples but a powerful model of what education can be in the 21s Century.
Projects can be based around all sorts of themes, such as social enterprise; science, technology and engineering; environmental protection or ecology; humanitarian and social issues; intercultural understanding; and more. Broadly speaking, they:
are school or community based
raise awareness of global issues
make an impact locally
empower young people through active participation, and so develop employability skills
are innovative and newsworthy
So how can you get involved?
First, sign up to the 2020 Education site where you will find more information, including films of individual projects. Then put us in touch with any school, youth group or other organisation you know of which is running an amazing project, or where there are inspiring adults and motivated children who would like to do so. Finally, tell us if you would like to become a mentor to a project (giving as much or as little time as you are able) – or any other way you feel able to contribute.
As Sir Ken Robinson says, don't expect the revolution to begin from above. With your support, 2020 Education will harness the energy of the people who are already making it happen on the ground.
Andrew Hadley and his team want to hear from you, please send him an email if you can't find what you're looking for on the website and remember if you want to get your idea off the ground you can contact me via email or twitter @pickfordrich.  I'm currently working with Fellows in Derby to develop a project that will supply Raspberry Pi's to schools across the area.  What are you doing?
Is there anything Ofsted won't do? Fresh from Michael Wilshaw's 'Damascene Moment', changing his mind to pitch for Ofsted sticking around to support school improvement (aided by their new regional directors), David Laws claimed last week that Ofsted would make sure that the Pupil Premium was well spent.
Last week's TES leader questioned Ofsted's mission creep. Accountable to the Queen, Ofsted has a clear role: "to inspect and regulate services which care for children and young people, and those providing education and skills for learners of all ages."  The Chief Inspector's comments should be limited to telling the world what inspection evidence, and inspection evidence alone, tells us about the English education system, and priorities for improvement. Conflicts of interests around inspecting your own school improvement programme are not insurmountable, but are probably an unnecessary risk, given the emerging market amongst teaching schools, academy chains and other schools and providers to deliver school improvement services.
This mission creep goes against the original instincts of our Chief Inspector. As a brilliant school leader, his philosophy was about focusing headship on the key role of improving the quality of teaching and learning. All other activities, if not necessarily a distraction, should be subservient to this goal. This steer, and a much more focused inspection framework, rightfully reminded those headteachers who were tempted towards excessive innovation, social entrepreneurship and peripheral issues that they should to some extent 'stick to their knitting'.
Ofsted has enough to get right, right now. Raising the quality of its existing inspectors, strengthening their scrutiny of the FE sector, and sensitively changing its inspection framework to incorporate new priorities should be enough for any body. All public bodies occasionally feel the seduction of extending their remit. Unless it's a clear takeover of someone else's powers, this strategic slipperiness is often problematic. Ofsted should resist.
Building on an earlier blog about four foundations for a self-improving school system, I am currently thinking through what the idea of self-regulation might mean in a school system context. It is too early to claim any breakthrough, conceptually or recommendations-wise, but I am fairly sure that a truly self-improving system will need to develop the power to self-regulate, and therefore to write Ofsted, if not totally out of the script, into the margins of footnotes and stage directions.  A decade ago, Matthew Taylor and I wrote that 'Ofsted's long term aim should be to render itself unnecessary.' I remember Chris Woodhead laughing off this idea, and perhaps it is fantastical. However, the principle of "inspection in inverse proportion to success" as currently applied to outstanding schools should hold true for the system. Our school system is improving, whilst Ofsted's role may simultaneously be growing. This makes no sense.
Anyone who advocates three hour lessons (such as the RSA Academy in Tipton) should try and teach one. Whether you are sage on a stage or guide on a side, it's exhausting. Today I had the daunting challenge of leading three hours with sixty headteachers from South Gloucestershire's Leadership Academy. The time enabled me to go beyond the specifics of education policy and practice towards some broader issue. In the first half of my presentation, I tried to ban the O-word (Ofsted), F-word (funding) and G-word (guess?), and just about managed it.
We did inevitably talk about the C word of curriculum, as I explored the theme of 'leadership for changing times' under the banner of 'clumsy, connected, curriculum-driven'. RSA has the perfect collateral to take people out of their edu-comfort zones, RSA Animates. Using the three Animates on 21 Century Enlightenment, the power of networks and changing education paradigms as stimuli, I asked participants to reflect on each in turn, and think through the implications for learning, school and system leadership, and policy. I then added my own spin. Without realising it, I followed the classic three-part lesson so loved by the old National Strategies.
Of the three sections, to my surprise it seemed to be Matthew Taylor's Animate which got them most, er, animated. My fear was that the speech would be too theoretical, and the term '21 Century Enlightenment' might be off-putting. However, the animation connected the headteachers to broader issues, especially around 'defining the 'x' rather than rational unquestioning pursuit of supposedly agreed goals. Empathy resonates as a driver for learning and for school to school partnerships.
Headteachers are generally described as doer, tinkerers, pragmatists. But the power of the ideas expressed through the idea of 21st Century Enlightenment (and the power of the animations which deceive you into thinking that the ideas are being presented simply, when in fact the media allows you to pack so much more into the time) resonated throughout the day. I also linked the Animate to Matthew's latest ideas on clumsy solutions to solve 'wicked problems'. We've never considered this in a school context before, and I can only imagine what OFSTED might say if a headteacher described his or her leadership as 'clumsy'. Although they didn't like the term 'clumsy', they liked the features, as outlined here. I sidestepped cultural theory for the moment, although, this might provide a useful framework for thinking through power structures in schools and classrooms.
The power of networks Animate led to a discussion on collaboration and a self improving system (which I have blogged about here). Ken Robinson provoked thinking around the new curriculum (where I could use the RSA's new Grand Curriculum Designs CPD programme to express our beliefs and optimism). Both issues are great examples of 'wicked problems' – as is RSA's name and brand.  The strapline '21st Century Enlightenment' might feel like a clumsy solution to this problem, but, when given a bit of life and time, it still has relevance and currency.
In the second half of my presentation, I attempted to facilitate a 90 minute version of our nine month Suffolk Inquiry for South Gloucestershire. Groups were given 30 minutes to 'define a problem' relating to the three Inquiry themes, then 30 more minutes to create a solution group, with clear milestones for this Summer and next, that tried to solve the problem. Their commitment and ideas were rich and rigorous, ranging from collaborative approaches to teacher recruitment, to creating ways for isolated and vulnerable schools to lead partnerships, to developing a strategic cross-county approach to linking primary schools to the world of work. Each group's final feedback was filmed, so hopefully they will permit me to share this at some point. Ultimately, thre hours didn't feel like long enough, but the audience should be the judge of that, not me, and I await the outcome of those evaluation forms with the usual trepidation.
The Big Idea: giving young people in Suffolk their say about education in the county
At the moment, educational attainment in Suffolk is well below the national average, and the local authority is determined to do something about it. Since last year, the RSA has been working with Suffolk County Council on Raising the Bar, an ambitious inquiry that aims to understand what needs to change – and then put that knowledge into practice.
Trying to balance careful research and practical experimentation is a common theme of the RSA's work. Often these aims make strange bedfellows, partly because the skills and attitudes you need to understand a problem aren't necessarily the same as those that help solve it. The RSA has one huge advantage over other organisations trying to achieve this blend, though, and that's our Fellowship: 27,000 skilled, practically-minded people who want to support our charitable mission.
From the beginning, Fellows in Suffolk have been enthusiastic supporters of our work on Raising the Bar. They even went as far as organising a working dinner last November to help source ideas for how to start improving education on the ground. But one of the best things about RSA Fellows is that they don't just help: they also challenge. And although they welcomed the Inquiry, local Fellows – led by Dr Emma Bond, a lecturer in childhood and youth studies at University Campus Suffolk, and Fellowship Councillor Suzanna Pickering – felt that it had not done enough to consider young people's views about their education.
About the project
In response, they created Shout Out Suffolk: a project that asks young people under twenty for their views on learning, and what would make it better. They applied successfully for RSA Catalyst funding to help finance the project, and are working closely with the RSA education team and Suffolk County Council to make sure their work is fully integrated with the Inquiry.
"If we are really going to grasp why Suffolk is failing to meet the educational needs of young people," Emma says, "we need to understand what their educational experiences are like and we need to listen to their views, as they are the very people who are going to be affected."
Emma and her team are encouraging young people to answer three simple questions: what learning is like in Suffolk; what young people hope for in their lives; and what will make those things happen. If you look at the submissions so far on Pinterest (all edited to ensure confidentiality), you'll see the creativity and effort they've already brought to bear on the project, from short essays to drawings and paintings.
As it happens, I grew up near the Suffolk coast. I was a pretty keen learner, but I also remember feeling frustrated by how small the world seemed from tiny schools in an isolated, culturally homogenous place. It's fascinating to see the breadth of aspirations young people there have today – from designing computer games to becoming a mangaka (a manga artist) – but through our work I've also heard how poverty and lack of opportunity are holding many back.
There's value in simply asking young people about their hopes and experiences, and the thing I find most encouraging about the project the life it will have beyond the Raising the Bar Inquiry. The Fellows involved want their efforts to spark further work to engage young people in shaping their education, and the next phase of the project, Make It Loud, hopes to work with similar initiatives across the country.
How you can get involved
If you're based in Suffolk, you can help spread the word: there's lots of information on the website, including an engagement pack for schools and organisations who work with young people. For more information on the project, follow @shoutoutsuffolk in Twitter for updates, or email shoutoutsuffolk@ucs.org.uk to contact the project leaders.
If you live elsewhere and are interested in this approach, you might also like to explore to the RSA's wider activity in educational policy and practice, of which our work in Suffolk is just one part. And if you're an RSA Fellow and have an idea of your own you'd like to develop, Catalyst is there to support you – whether that's through funding or support from others.
Shout Out Suffolk is a great example of how the RSA's influence and the expertise of our Fellows can combine to tackle a big, difficult challenge. And that it's happening on my home turf? Well, all the better.
Sam Thomas is the RSA's project engagement manager. Follow @iamsamthomas on Twitter
The Big Idea: to develop creative free spaces for young people to be inspired and educated by science, technology, engineering and maths.  
3-2-1-Ignition* is a new type of shop.  Not one where you go to buy things from but one that you go to acquire knowledge, inspiration and enjoyment. Led by Rick Hall FRSA and Ignite!  a science pop up shop was created to enhance curiosity amongst the people of Nottingham.  Although Nottingham has been designated a 'Science City', research showed Rick that young people and their parents did not see science, technology, engineering and maths as careers paths for the future. (STEM for short; just like the RSA it's a bit of a mouthful). 
I first met Rick Hall briefly at the East Midlands Annual Conference before I was an RSA staff member, talk about keen!  We did not meet again until I popped into the shop prior to its grand opening.  Rick was conducting an evaluation with the design and build volunteers.  He was full of energy and enthusiasm and could not wait to open the shop.  It wasn't long before I was
helping try to solve the mystery of the multiple light switches.  Rick is a writer and consultant in the arts, education, creativity and youth sectors.  He has a passion for developing partnerships that promote creativity and learning for young people.  Through Rick's hard work at Ignite! 25 organisations gave their support to 3-2-1-Ignition* Rick also persuaded a panel of Fellows that 3-2-1-Ignition* was also worth support from the Catalyst scheme which helped to make the project a reality.  Critical to its success was the work of a wide range of volunteers.  Students from Nottingham Trent University helped design and curate the shop in just 8 days turning it from an empty shell into a wonderful den of curiosity.  You can watch the transformation of the shop via a selection of videos by Hasmita Chavada.  Volunteers also spent time on the streets of Nottingham doing stints of science busking where they played drying racks and made marmite turn white!  Young people who run Lab_13's in their schools also came to use the space and inspire others.  By partnering with Nottingham Hackspace the shop attracted 250 young people who soldered, drilled, made and even got to play Pong powered by a bicycle.  There were also opportunities to connect to the British Geological Survey and the Royal Society of Chemistry – the list goes on.
Over 3300 people visited the 3-2-1-Ignition* and didn't pay a penny to do so.  100% of young people surveyed asked for the shop to remain open longer.  Not willing to disappoint the public they listened to their audience and stayed open for a further 2 weeks meaning the shop was open for 27 days.  Its aim was to inspire, teach and entertain people from all walks of life about STEM and to show young people that you can go into STEM careers and be creative.
Next Steps
Following from 3-2-1-Ignition* in the Broadmarsh shopping centre in Nottingham the team had to decide what to do next.  They have produced an evaluation of the project that will tell you all about the activities, projects and partners but more importantly they are moving ahead spurred on by comments from participants who said 'It's the funnest place on earth' 'I was enthused and enthralled to see how much my grandchildren, boys aged 8 + 11, responded to interactive displays, They loved it all.'  They will be taking the concept south of the Watford Gap to the Barbican's Festival of Neurosciences Weekender and the Wonders Street Fair on the 2 – 3 March & 7 – 9 April.  Go take a look and 'tempt your curiosity and your mind to do some making. There'll be jars to peer at and sniff, thoughts to create and space to ask the brain-related questions you've always wanted to know'.  It's all about doing, touching and getting involved.
How Can You Help?
Rick and Ignite! have also been busy exploring how Ignite! can develop the 3-2-1-Ignition* model further.  As Rick says they have a 'proof of concept for programmes like Lab_13 and the 3-2-1-Ignition* pop up shop, but lack the resources and know how to convert these successes to wider adoption.'  Is this something you can help with?  The one-off travelling sparks of 3-2-1-Ignition* will be tested at the Barbican events but they won't be able to attract such an audience and will not reach as wide a demographic as they did in the Broadmarsh.  They are considering setting up a 3-2-1-Ignition* Hub in Nottingham and could use  similar  models used by Pirate Supply Store of 826 Valencia a US creative writing project and Hoxton Street Monster Supplies that supports the Ministry of Stories. One of Rick's grand plans is to support Leeds to be free of NEET (Not in education, employment or training) young people by 2020, an idea that can only be done in collaboration.
One thing is for sure Rick will be busy making plans and talking to people so if you are interested in this agenda and think you could help please be in touch.  You can contact Rick at: rick@ignitefutures.org.uk or follow him on twitter where he is @Rick_Hall
I often leave Fellowship events with every intention of blogging about them, but time slips by, my inbox beckons and the moment passes.  But last week I went to an event that has inspired me to pull my finger out for three key reasons – it showcased a brilliant and practical FRSA project, is a great example of ideas being shared between different groups of Fellows in true RSA collaboration style, and (most importantly) it taught me something new about how RSA Fellowship enables people to provide unique approaches to today's problems.
Driving Ambition is a project that has been running in Banbury since early 2012.  It brings together RSA Fellows, schools and industry to attempt to raise the ambitions of students in the local area.
Fellows in Surrey, keen to hear good ideas put into practice, invited project lead Peter Jordan FRSA to share his experiences with a room full of forty-odd professionals, including three local head teachers.
I won't try attempt to précis the entire Driving Ambition project (you can read more about it here), but Peter made some pretty common sense points for anyone wanting to bring together the worlds of industry and education in their area:
Work with your local schools.  You need a key point of contact at each of them, and success depends on the quality of these relationships.  Also, be patient and prepared to work around busy school timetables.  In Banbury this paid off – the North Oxfordshire Academy (where the original contact was a brilliantly innovative Head of Catering) has now employed someone to work full time on student career development partly as a result of the Driving Ambition project.
It is hard to involve local business.   Do everything you can to attract them – attend local working breakfasts, send letters, pitch to companies – but don't expect too much from them.   This year, the students are taking an active role in recruiting businesses, and Peter is going straight to the head office CSR teams.
Use your RSA network of local Fellows.  In Banbury local MP Tony Banbury spoke at the launch event.  A local vicar is now working closely with the ethics teams in two schools.  National Grid (a Director is a local Fellow) are running one and two-day workshops on energy use with props, including a model town.  A local photojournalist is working with students who find it hard to express themselves verbally, documenting local work life to share across school.  And Peter, with his 15 years at Unilever and 20 years at Kraft Food HQ, knows an awful lot about supply chain – he's running classes for year 11′s on turning raw materials into consumer goods.  He's called them 'a day in the life of a cheese slice'.
Only do what you feel comfortable doing.  When starting the group felt under some pressure to do something unique or radical, that their idea wasn't 'innovative' enough.  But their aims were simple – just open the eyes of the students to the industry that already exists in the area, particularly beyond working in retail.
Which brings me to my own learning point.  When asked what Fellows could offer that the many excellent charities and enterprises out there could not, Sue Child, Head Teacher of Oakwood School in Horley in Surrey said what excites her most about the prospect of it in her school "is that RSA Fellows aren't just providing a template – they're listening and offering a bespoke package responding to the needs of the school and individual children".
We spend a lot of time in the Fellowship team trying to think about how we can standardise our support for Fellows, and ways we can share universal experiences and good models for up-scaling.  Whilst this undoubtedly has value, what Driving Ambition has taught me is the key power of the local nucleus, of forming those key relationships (school/business) before building your model, and of being flexible to the community need where you are.
This is what strikes me about Driving Ambition, why I feel so enthused about it – it is modest but it is working.  It is not a registered company (or even a CIC), it doesn't have a snazzy website (or even a blog), it isn't promising global expansion anytime soon.  It is local but scalable, deliverable, and has a clear impact.  Whilst I'm not about to use this blog to contribute to the debate around localism (or even an area-based curriculum), I think there is something to be learned from this project about the value that groups of passionate and flexible Fellows can add to their communities.
What next?  Well the Driving Ambition team in Banbury have just been awarded Catalyst support to help them reach more schools and more businesses in the area, so they will be (modestly) scaling their project in 2013/14.  And the Surrey Fellows group are in talks with three local Head Teachers looking to replicate and drive ambition in their area.
All this model takes initially is a group of committed RSA Fellows to get it going, so if you want to launch something similar in your area then get in touch.
Have you ever had one of those conversations where you feel like the other person is looking straight through you with a vacant stare?  Not fun.  Or what about that feeling that you know you could acheive something better if you teamed up with someone else, but for some reason you just don't make the move to do so?
Last week's North of England Education Conference (NEEC2013), hosted by Sheffield Hallam University and the University of Sheffield, shed some light on the questions above.
The theme of this year's conference was Mind, Brain, Community: Inspiring Learners, Strengthening Resilience; it was packed with interesting sessions and had several high-quality speakers.  Some who stood out as being particularly informative or inspiring were:  Zoe Brownlie , Isaac Prilleltensky, Steven Edwards, Kenneth Gergen, and  Lynda Ellis.  But rather than rehash specific session presentations, I'd like cover just a couple of the themes that emerged over the course of the conference: attunement and collaboration.
Look in to my eyes:
Imagine having a conversation with someone who does not reply, nor nod understandingly, nor maintain eye contact.  What does that feel like?  We tried this exercise in a session run by Zoe Brownlie and again in a keynote by Marlo Winstead, so I can say from personal experience that it doesn't feel great.
The exercise was to demonstrate what is meant by the word 'attunement'.  As mentioned briefly in a previous blog post, attunement is the interaction between people that shows a sense of connection and a degree of understanding.  It is the reciprocal communication (not necessarily verbal), the 'sensitive dance' of attention and gesture (often subconscious mimicry) that happens between two people when they are in tune with each other.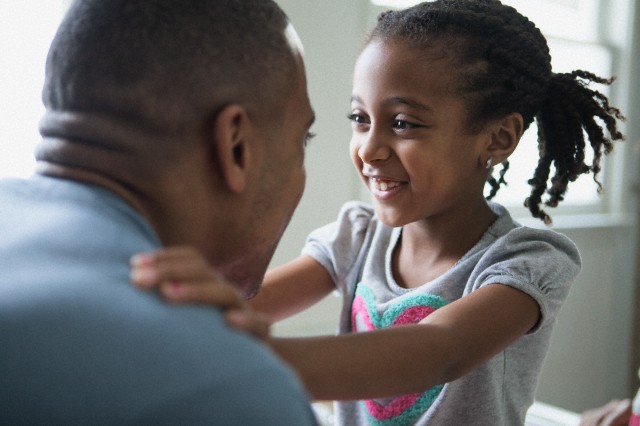 The 'still face exercise' saw a whole auditorium full of people partner up, with one person a speaker and the other the listener.  For the first 2 minutes the speaker spoke, and the listener listened as they would normally do.  When prompted, the listener then had to maintain a still face – offering no real response to the speaker.   What fell out of this was:
It can be surprisingly hard to keep a still face.  Most of us probably underestimate how many verbal and visual cues we give off automatically when engaged in active listening.
As a speaker, some reported feeling devalued and thinking "what's the point of carrying on?"  But what I find more interesting is that speakers universally found it very difficult to maintain a train of thought and keep the flow of the story they were telling.  When I tried it, my speech got choppier and I felt uncomfortable.
As a listener, I found it harder to understand and follow what the speaker was saying, which may be down in part to their objectively weakened articulation, but may also have had to do with my own still face.  In essence, it may be that unintentionally, automatically attuning to the speaker actually helps me to receive and digest information.
Overall, it was fascinating to see first-hand how our physical body – and even another person's body – does not just influence our articulation and comprehension, but is part of it. This drove home for me the fact that our cognition is both embodied and embedded in a larger system of ourselves and others.
Attunement is not simply undivided attention; it is both more and less than that.  It does not mean a parent giving in to every whim of a child.  But it is the understanding of needs, and a response to those needs which ultimately help the other to regulate their emotions and arousal.  It is bringing someone up when they need some stimulation, and bringing them down when they need calming.
An understanding of attunement versus dissonance can be applied to innumerable areas in everyday life.  [We'll restrict this focus on attunement to the domain of educational practice, but it is not difficult to see the relevance of the topic to everyday peer-to-peer social interactions or manager/subordinate or client /supplier relationships at work.]
From birth, parents or caregivers teach their babies attunement (or dissonance) naturally.  Where this is not done adequately, for whatever reason, the child may have trouble with self-regulation which may manifest in behavioural responses in, say, the classroom.  So in the school setting, both a teacher's awareness of the role of attunement (between caregiver and child) and the teacher's own ability to attune him or herself with the students become significant.   All of this suggests that a child's interactions with others may have immediate effect on his (and their) articulation, comprehension, emotional self-regulation, and behaviour, and provides further support for the growing acceptance that school performance is not necessarily an indication of intelligence by a standard measure.
Keep your hands off my slice of pie:
Collaboration generally has a positive connotation; people seem to want it in their businesses, schools, and among their colleagues.  It usually improves outputs and energises participants.  The Report of the Academies Commission published earlier this month recommended greater intra- and inter-school collaboration, stating that "the evidence…suggests a more intensive drive to develop professional connections, collaborative activity and learning – both within and across schools – will generate fundamental change across the school system."(p6)  The push to collaborate seems to be everywhere.
So why aren't we doing more of it?
This question was not directly addressed at the conference, but the general sense that there should be more collaboration certainly was.  Some areas of the education system should be highlighted to help us understand what some of the barriers to doing so might be.
Firstly, assessment may be a barrier to collaboration.  How does one evaluate collaboration?  Should the assessment be done on the final output, or on the skills demonstrated by the students throughout the process?  Can a teacher give the whole class the same grade?
Next, for some, and this will depend on assessment and incentives, collaboration holds a tension between competition and cooperation.  If a student is evaluated and given an individual mark, rather than a mark for the group, or if teachers grade on a curve, then he might be compelled to both cooperate with his fellow students and also do a bit better than the others.  Something like "I'll collaborate to an extent, but keep the juicy ideas to myself."  On a school level, the rapid rate of recent academisation has provided many schools with increased autonomy.  But with autonomy comes responsibility to develop best-practice and maintain high standards.  Schools are being urged to collaborate and support each other, but the same tension present at the student level can also be found at the school level: why help the neighbouring school if it means that they will climb ahead of our school in the league tables?
Although not covered in the conference, some psychological barriers to collaboration have been covered in business literature.  Organisational psychology points to in-group favouritism and the fixed-pie effect as potential barriers.
In-group favouritism is a natural tendency to treat members of your group (however you identify that to be) more favourably than those outside the group.  This has obvious evolutionary advantages, but is less helpful when it stymies inter-group cooperation.
And the fixed-pie effect is where people fail to recognize that by collaborating they can increase the potential rewards to be shared.  Instead, they mistakenly think the size of the pie is fixed, and fear collaboration to be relinquishing a slice of their share of the pie to their collaborator/competitor.
I'd be interested to hear your experiences of collaboration and thoughts on the answer to the question: what is holding us back from better collaboration?
When I was a primary school history coordinator (in those heady, deluded days before literacy and numeracy targets swept most other priorities away, and QCA schemes of work did the rest), I had the delightful job of planning a whole-school history scheme of work. One of the many attainment targets for history was for children to be able to 'distinguish facts from opinions' by the time they got to secondary school. Given their collective seniority and expertise, I am hopeful that the Education Select Committee has the same ability, even if some of their witnesses struggle with this distinction.
When asked this week by the Select Committee about the Academies Commission's critique of some aspects of policy, former schools minister Nick Gibb claimed that the RSA had a 'particular view' and didn't come from 'neutral ground'. This contrasts to others who wondered aloud (via twitter) whether a commission led by an academy provider such as the RSA would ever be anything other than positive about academies.
These claims insult the independence of the commissioners themselves, and the process they led. The RSA's Action and Research Centre, with the remit to act and think, show and tell, innovate and recommend, will constantly need to navigate healthy tensions between our practice and our research. In combining thought leadership and social innovation, we aim to create a virtuous circle between research and practice. The Commission's findings will inform how we develop our family of academies model,  Working directly with these academies gives us insight to which areas of policy need exploring, and provides us with both inspiration for and reality checks on ideas for practical innovations.  And the practical innovations we lead with larger numbers of teachers and schools, for instance through our Opening Minds framework and our area based curriculum, also help determine our priorities for future RSA programmes of work.
At the same time, recent exchanges have caused me to reflect on that slippery word 'evidence'. When committees or commissions 'take evidence', they are really collecting stories, some of which will be facts, others opinions. As Dylan William and others remind us all, evidence is not the plural of anecdotes. Stephen Gorard has distinguished between the legal use of evidence, which aims to push a single viewpoint, and the academic use, which, to quote Chomsky, aims to 'tell the truth and expose lies'. In thinking about education, only the latter will do, alongside a recognition that most evidence is far less conclusive that we'd like (and the more rigorous the evidence, the less conclusive it will probably be, as Education Endowment Foundation-funded projects are likely to find out in the next few years).
After such a deep, rigorous progress, it's a shame that admissions 'gossip' (as opposed to the carefully considered recommendations about admissions in the report) dominated media headlines. We hope that the RSA's current project on in-year admissions, which will involve surveys and data collection, may help shed light on wider questions about the impact of academisation on admissions.
Those who still have influence over the future direction of academies have welcomed the commission's findings and want to engage in serious discussions about next steps, Whatever people's views on the Commission, lack of balance is not the issue. Whatever Nick Gibb said, the Commission was entirely neutral in its deliberations. Mind you, given Nick Gibb's dislike of RSA Opening Minds, he would have said that, wouldn't he?
Commissions can be tricky beasts. Often, in the drive to achieve consensus among all parties, they can drift towards the lowest-risk common denominator. Last minute changes and compromises can skew narratives. And, as with all policy reports, subtle sets of recommendations can be misinterpreted by the media and others. Low-lying ideas can suddenly become top-line recommendations.
After nine months of gestation, we are delighted that the Academies Commission has avoided all of these pitfalls. We congratulate Becky Francis, her team at the Pearson Think Tank, and the three Commissioners Christine Gilbert, Chris Husbands and Brett Widgortz for producing a rigorous, fascinating and highly readable report.
We welcome the Commission's contribution to the academies debate. The recommendations should have significant implications for policy and practice. The RSA, as a partner with a family of academies and with an education programme focussed on social justice, democracy and innovation, will reflect on and respond to the recommendations in due course, and we urge others to do the same. Comment below, or use  #acadcomm on Twitter.
Many academies are transforming learning and form a valuable part of the school improvement ecology. However, the Government's frenetic drive towards a fully academised system is not yet justified by evidence, and could actually damage the potential systemic value of a better targeted, more carefully supported approach to the growth of academies. We also hope that this report helps to initiate a more intelligent discussion about autonomy, centralisation, governance and collaboration in the English school system.