In the last six years, the World Innovation Summit in Education, held annually in Doha, has grown into a giant amongst education events, bringing teachers, innovators and other edu-geeks together to discuss, share and provoke practice. Whilst concerned with all aspects of the global education agenda, WISE's focus remains on the power of innovation in education, and the need to develop broader outcomes in young people.
When a journalist interviewing me at the summit asked the inevitable 'why Qatar?' question, my response was that this kind of gathering was needed, partly as a counter to more traditional corporate and governmental convening power of the so-called 'Global Education Reform Movement' (or GERM).  I didn't mind who met this need, as long as they met it well. WISE, established by the Qatar Foundation, has become an important, risk-taking player in the global education landscape. As Ralph Tabberer, former Director General of Schools for the DfE, and now boss of Better, Broader, Deeper Education, summed up: 'A very diverse set of people. Not overwhelmed by the West. Lots of networking, Fewer government people so it was all more applied.' The Learners' Voice programme is a key cog in the WISE machine, ensuring that the views of young people are embedded throughout the summit.
How do you know how to approach a brief? How do you do design research? And how do you turn that research into innovation? These are the pressing questions the RSA Student Design Awards tackled with approximately 100 students from across the country as part of our workshop programme over the last few weeks.
As a global curriculum and competition, the RSA Student Design Awards are working to provide increased opportunities for participants to develop new insights and skills to complement their design education. In addition to workshops this year on design innovation (described here), we've run workshops on commercial awareness and designing behavior change and our workshop programme is growing.
Our 2014 design innovation workshops, facilitated by Professor Simon Bolton FRSA (an internationally acclaimed designer, innovation consultant and global thought leader for Procter and Gamble as well as Associate Dean for Applied Research and Enterprise at the Faculty of the Arts, Design & Media, Birmingham City University) gave RSA Student Design Awards participants a set of practical tools to help understand a design brief, conduct impactful design research and translate insights into innovative ideas.
Rohan Silva, City Growth Commissioner, (@Rohan__Silva)
It's a fascinating 21st century paradox that technology is obliterating distance, enabling us to easily communicate and collaborate with people on the other side of the planet, and yet physical proximity and clustering in cities is more crucial for innovation than ever before.
As the Harvard economist Edward Glaeser has written, cities "are our greatest invention" – places where entrepreneurs, academics and inventors can collide with diverse viewpoints and industries. This type of serendipitous collision is vital for modern innovation, which so often arises from inter-disciplinary thinking, and the cross-fertilisation of ideas and approaches. Read more
'Designers were considering sustainability before sustainability really existed.' It wasn't what I expected to hear from an internationally renowned designer, but then it seems to be the job of designers to defy expectations.
This particular designer, Terence Woodgate, rose from humble beginnings in North London to become one of the RSA's Royal Designers for Industry (RDI), the highest accolade for a designer in the UK and acclaimed for his exquisite furniture and lighting. After failing his 11+ and with dyslexia misdiagnosed as lack of aptitude, he was steered towards woodwork and found a niche in technical drawings – and maths. An apprenticeship at Gordon's gin plant in Clerkenwell found him designing machines to stamp wax crests onto bottles, and was followed by work in the petrochemicals industry and travel in Europe and Asia. It wasn't until his 30's that Woodgate trained as a furniture designer.
One of Woodgate's heroes is the iconic designer Charles Eames, who famously said: 'I have never been forced to accept compromises but I have willingly accepted constraints'. Woodgate takes this a step further, declaring: 'You have to be passionate about every constraint'. For him, this includes the material constraints that must be taken into account when designing for reusability or recyclability, and he maintains that it is the job of the designer to know about the whole life cycles of a product's components. More than anyone, it is the designers of 'cheap stuff' who should be thinking about the lifespan of a product: 'Because those are the first things that are going to be thrown away!'  
Read more
This blog was originally posted on the news page of the RSA Student Design Awards website on 4th August 2014.
I am pleased to announce that nine emerging Malaysian innovators have won in the inaugural RSA Genovasi Malaysia Awards, winning a range of prizes worth a total of RM260,000. In addition, the winners all receive admission into Genovasi's Innovation Ambassador Development Programme, complementary RSA Fellowship for a year, providing the students with access to the RSA's Catalyst Fund and Skills Bank to further develop their projects.
The RSA Student Design Awards team partnered with Genovasi, a transformative learning institution focused on cultivating innovation skills in young people to develop and deliver the RSA Genovasi Malaysia Awards, which launching in September 2013. Genovasi offers a human-centred learning experience to learn and use innovation for social inclusion, active citizenship and personal development for future transferable skills to face challenges in life. The RSA Genovasi Malaysia Awards focused on three project briefs for this pilot year: Active Citizens, Encouraging Social Entrepreneurship, and Citizenship and Communication in a Digital Age.
You know iTunes, and you've heard of the the A-Team, but I'm guessing you have never heard of an 'I-team'; at least not by name.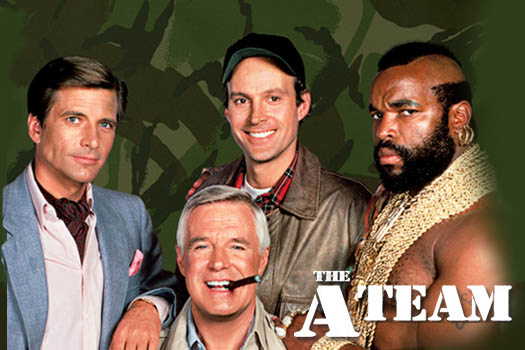 Definitely not an iTeam…
 I'm just back from attending the launch of a major new report by Nesta called I-Teams: The Teams and Funds Making Innovation happen in Government around the world, supported by Bloomberg Philanthropies.
I-Teams (short for innovation teams) are a new institutional form that views 'policy' from a radically different perspective to the traditional hierarchical 'command and control' approach. They are government units, teams (often small) and funds working on various forms of government innovation, and doing 'policy' very differently.
That's more like it: one of the UK's finest iTeams: (Some of) The Behavioural Insights Team (image from May 2013)
I-Teams are not yet legion, but there are enough of them for us to know they vary considerably and work at national, regional and city levels. The report helpfully breaks their work down into four main categories (often overlapping in practice).
1) Solutions to specific challenges
2) Citizen, business and charity engagement to find new ideas.
3) Transforming government skills, culture and processes
4) Achieving wider policy and systems change
Examples and Reflections:
The Nesta report examines 20 of these iTeams in depth, four of which are highlighted by one of the authors of the report, Ruth Puttick, and copied below (with my hyperlinks, which may not be optimal matches).
Many believe these iTeams are a critical institutional form to promote government innovation, and the Nesta report and today's event are a way of trying to map their emergence across the world, and learn from early indicators of when they work well, and when they don't.
I haven't yet read the whole report, but here are my initial impressions:
First, I wonder whether the fourth manifestation of these iTeams – major systems change across government with commensurate impact in the real world- is really part of the story at this point, or whether that is merely part of the aspiration.
There are huge forces of inertia in Government machines, and iTeams currently tend to go round that inertia rather than going through it. The iTeam I know best, The Behavioural Insights Team, has been hugely successful with 1,2 and to some extent 3 on the list above, but much less so with 4 – wider policy and systems chance- and personally I find it hard to imagine how they ever could be with their current methodologies. If I'm right about that, I wonder if this is a fundamental feature of iTeams, or merely a function of them being relatively nascent and small in number at this moment in time.
Secondly, in today's discussions, I was struck by the prevalence of relatively emotional, even spiritual language in the context of what might have been assumed to be a relatively technocratic discussion.
Nesta's Helen Goulden spoke of the need for 'non-attachment' and being 'Buddhist-like' with respect to ideas, given that many of the ideas we love and want to work don't work in practice. MindLab's Christian Bason spoke of the core capabilities of people in iTeams in terms of the  'higher meaning' they are motivated by, and also the need for people who have ambition not just for their own ends, but 'ambition on behalf of the systems they are working with'. Douglas McGowen from Memphis spoke of the need for 'passion' for the work and sounded like he meant it, and Geoff Mulgan, the chair of the event, spoke of the role of iTeams in putting 'human experience' back at the heart of the policy-making process, contrasting it with the bygone days of experts writing long policy analysis reports that would somehow, magically, trickle down to the betterment of human experience. 
Thirdly, the event got me thinking about what cultural theory would say about iTeams, which tend to be data-driven and nimble, but also appear to be predisposed to being 'clumsy' rather than 'elegant' in their approach, in a good way.
In the way they work, iTeams typically include aspects of hierarchy(e.g. support from national government), solidarity(work closely with communities involved) and individualism(often working with profit-motive) and are interested in what works in a given instance, measured empirically, rather than ideological loyalty to any given theory of change.
I may feel differently after reading the report, but the analysis of iTeams feels like an important development for anybody who cares about making government more effective.
I didn't know what to expect when I signed up to attend the RSA's Innovating for Culture and Communities event: "How do we innovate for purpose on the south coast?" Only recently have I become a Fellow of the RSA, and having spent the past 20+ years working in private sector innovation, non-profit innovation was new to me.
To set the scene, we were approximately 25 people gathered to hear 5 speakers talk about their projects, why they got involved, and how they're creatively addressing challenges. Projects included 'hiSbe' the new socially conscious supermarket in Brighton, the Brighton Science Festival, Hastings Pier, the Beacon Hub Project, and the Saltdean Lido project. No PowerPoint slides – this was an open and honest conversation, fuelled by each speaker's passion for their projects.
"I was always seeking to affect the lives of millions of people – not through politics or entertainment but through design. I strive to raise the bar, taking the common place and improving it".
These words express the lifelong zeal and commitment to design by Massimo Vignelli, one of the worlds' most talented and prolific designers who died this week aged 83. Read more
Today is a big day.
Nine months ago on September 1st 2013, we launched our eight RSA Student Design Award briefs for the year and thousands of students across the UK, Europe and Asia began applying their design skills to a range of social, economic and environmental issues such as improving hygiene in low-income areas, managing water in urban areas, addressing changing work patterns, and many more. Over 600 students sent their work into the RSA and our judges began the arduous task of reviewing and scrutinising the work, looking for key insights and clever design thinking. Those 600+ entries became a short-list of around 80 and today, after interviews with all short-listed entrants, I am pleased to present the 18 winning projects and the designers behind them.
Today's impressive list of emerging designers and innovators – some working in collaborative teams and some working individually – represent the best of what happens when good ideas meet good design (and good briefs too, I think!).
This year's winners include proposals for new packaging made from beeswax, an alarm clock app to improve well-being amongst 18-25 year olds, an affordable sanitary towel for schoolgirls in low-income areas, and a frugally-designed hygiene pack for use in refugee camps. Read more
By Sean Taggart, Owner and Chief Executive of The Albatross Group 
You can't run your business without them.  They can take up all your time. They incur huge costs on your bottom line but you don't know how much value they add to your company.  And every single business in the UK has them.
What are we talking about? You guessed, it, it's your employees.  Your staff.  Your workforce.  Those people who make everything happen in your business.
For an SME, managing your people can be both easy and incredibly difficult. On one hand it's likely that you know everyone who works for you.  You tend to work as a tightly-knit team and you instinctively know the contribution that each person adds to the business as a whole.
On the other hand, your HR practices are not likely to be that sophisticated because you probably haven't needed them to be.  HR activity can tend to be reactive rather than proactive, managing the here and now rather than planning ahead.
All of this is manageable, in fact, it has to be, as there are often too many other calls on your time! The problem comes when your company grows to a point when manageable becomes distinctly unmanageable. For many this is when you hit a tipping point such as where the number of employees grows beyond the point where everyone knows everyone's name.
For us, it started when we hit 60 employees. That was the point that HR formally went off my desk elsewhere.
When you're an SME owner manager you start off as a jack of all trades – covering finance, sales, marketing and HR.  They all fit together when you're starting out, but once you start to grow, it's time to focus on your strengths and, more importantly, recognise your weaknesses.  Even as a 'people person' I realised that I needed to spend more time on the business strategy for growth and the transactional time spent managing people processes back at base was overtaking that.  In other words I wasn't being as effective as I needed to be.  I had to let go.
I also realised that the trade off between the costs of investing in HR staff versus the potential benefits of having better individuals and processes managing our growing workforce combined with less reliance on expensive external legal advice was actually stacked in our favour.
The time had arrived to hand the reins to a colleague with more than just a passing responsibility for people in the business.
But with opening up our company to more focused, pro-active and established HR practices, we also opened ourselves up to a very important question. How exactly can we know that we are getting a return on our investment in HR?
Certainly we could look at increases to the bottom line or to our customer base, but they are very immediate short term effects.  An investment is not just about immediate returns, it's about a long term impact and our people generally represent the biggest investments that we ever make.
The concept of being able to calculate the value of your people has been around for a long time, but without much success.  For many it is seen as something that only large corporates can benefit from, but I believe that SMEs, that section of industry that employs a third of all employees in the UK, should seriously consider how being able to value their talent will enable them to grow and develop themselves as organisations.
This is a key question that is being addressed by the Valuing your Talent initiative, an RSA Premium which is being funded by the UK Commission for Employment and Skills (UKCES) where I am a Commissioner.
Sean Taggart is Owner and Chief Executive of The Albatross Group 
Visit Valuing your Talent to join the community of HR practitioners, business owners, finance executives and designers collaborating through open innovation to help SMEs understand and invest in the value of their people.